MSgt USAF (retired) Joe Ohio inquires, "As a multi-decade reader I find readers' comments almost as entertaining as the stories. This brings me to my question. Being an English major I would like to know what the collective is for 'obliviot'?"

For those not in the know, obliviot is the "official" True word for the people I've been writing about for over 20 years now, and was enshrined in the This is True canon in March 2009. A collective noun, of course, is the name of a group, like a panel of experts, a pack of dogs, or a murder of crows.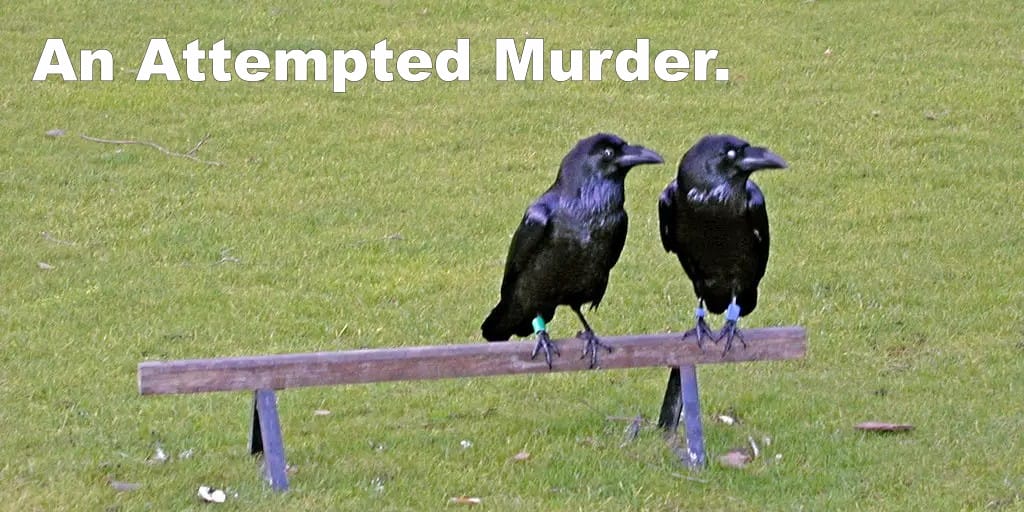 So what would a group of obliviots be called? Well, what came immediately to my mind in response to Joe was, a pride of obliviots. Not because they're proud like majestic lions, but rather because obliviots are so sure of themselves, that they're so right, so intelligent, that their pride blinds them to the truth of their …well… obliviotic actions. (That, of course, is a corollary of the Dunning-Kruger Effect, which you may have read about in True way back in early 2000.)
But maybe you have a better suggestion than pride. If so, comments are open below.
June 8 Update
Premium subscribers voted on the 21 finalists, and just short of a thousand of them weighed in. The winner by far was…
A Congress of Obliviots
Some commenters thought that was too U.S.-centric, while obliviots are represented in every corner of the Earth. Indeed they are well spread out, but think about it: what body has been more consistent in its obliviocy, standing up proudly for all to see all over the world? Works for me.
Besides: congress is a generic term that applies anywhere.
For the voting, Premium subscribers were able to choose their Top 3 favorites. I used a point system to find the winner. "Congress" ended up with 417 points. In descending order, here are the other point totals:
A Pride of Obliviots: 331 points
A Blithering of Obliviots: 309
A Babble of Obliviots: 249
A Confusion of Obliviots 214
A Blather of Obliviots 168
A Redundancy of Obliviots: 125
A Clot of Obliviots: 115
An Obstruction of Obliviots: 113
A Boggle of Obliviots: 112
A Fubar of Obliviots: 97
A Drool of Obliviots: 93
A Facepalm of Obliviots: 92
A Confoundment of Obliviots: 91
A Darwin of Obliviots: 78
A Stampede of Obliviots: 76
A Hubris of Obliviots: 69
A Bloviation of Obliviots: 58
A Blank of Obliviots: 50
An Indignation of Obliviots: 47
An Obscuration of Obliviots: 26
Every choice got more than one first-, second-, and third-place vote.
Congress got more than double the first-place votes than the second choice.
Let's Talk About the U.S. Congress
The public should generally have a pretty low "approval rating" of obliviots, right? Well, take a look at the American public's approval of the U.S. Congress over the past 40 years:
Right after the 9/11 attacks, the public lined up behind the pols, resulting in an all-time-high rating of 84 percent, but that was an anomaly, and their rating kept falling as they kept doing more dumb things, like trading freedom for a vague sense of security. As you can see they've been skirting single digits for several years lately.
Pretty good condemnation of their thinking, if you ask me. It's part the idea behind the new "VOID" Get Out of Hell Free card: getting politicians to work for the country again, rather than for themselves or their moneyed masters. To do that, the voters need to wake up, because we "get the politicians we deserve" — the ones we vote for.
In other words, you should take away the message that it's good not to be too smug about any of this, because remember: we are all obliviots sometimes. We all do stupid things, and often don't recognize it right away, even when someone points it out to us. But if you can change your mind when presented with facts, and learn from your mistakes, then you can be confident you're not an obliviot all the time!
– – –
Bad link? Broken image? Other problem on this page? Use the Help button lower right, and thanks.
This page is an example of my style of "Thought-Provoking Entertainment". This is True is an email newsletter that uses "weird news" as a vehicle to explore the human condition in an entertaining way. If that sounds good, click here to open a subscribe form.
To really support This is True, you're invited to sign up for a subscription to the much-expanded "Premium" edition:
Q: Why would I want to pay more than the minimum rate?
A: To support the publication to help it thrive and stay online: this kind of support means less future need for price increases (and smaller increases when they do happen), which enables more people to upgrade. This option was requested by existing Premium subscribers.