To get these issues free by e-mail each week, just subscribe using the form on this page — your privacy is Randy's policy. (Or cruise around the web site to see more samples, archive, and info on our terrific book collections of thousands of past stories.)

---
Since 1994, this is the 1243rd issue of Randy Cassingham's...

---
Worth a Read: "The four rocket photographers whose work has been seen by millions – in part thanks to Elon Musk." The story is interesting, and the photos (especially the close-ups of rocket engines at work) are amazing. Of the four photographers profiled, three are 22 years old ...and one is 18. They're incredibly talented: what they're doing is difficult to capture well. My favorite pic on the page is aclose-up of the Falcon Heavy engines as that rocket was just clearing the tower during its February 6 maiden launch. Catch it on CNBC.com.
---
Hell Doesn't Want Her Either: Kirsty Sharman, 26, of Tunstall, Stoke-on-Trent, England, was incensed that someone had parked by her house. She put a note on the vehicle saying, among other things, "you have no right to be parked here" and "NOW MOVE YOUR VAN". The "van" in question: an ambulance — medics were aiding one of Sharman's neighbors who had breathing problems. She "couldn't give a [expletive] if thewhole street collasped," she also said in the note, and when Sharman saw a medic, she cussed him out and demanded he move. He tore up her note. The patient survived. Described as the "neighbour from hell," Sharman is well known on the street. "Hardly a week has gone by when somebody hasn't called the police regarding her actions," said a neighbor, though on the other hand, Sharman "brought everyone else on the street together as a community"— to get rid of her. And now they have: a magistrate ruled that Sharman's actions were "despicable," fined her 285 pounds (US$400) including court costs, and ordered her house boarded up for three months, during which time no one can go inside. Her landlord says that when that time is up, she will not be allowed to return. (RC/Stoke-on-Trent Sentinel) ...So now she can go bring together another community.
No Contest: When the report came in, it alleged a "moose attack," said Ken Barkley, deputy chief of emergency services in Mat-Su, Alaska. But "attack" may not have been the right word. "It just got their foot," he said. The man wasn't, reportedly, badly hurt. Also, the moose may not have started it. "It sounds like the moose were on a trail, and in this case, it sounds like the guy was trying to go through them," saidAlaska Department of Fish and Game spokesman Ken Marsh. And that's not all: Alaska State Trooper Megan Peters said the man had kicked the cow moose, which was traveling with her calf. "I am not a biologist," she said, "but as a lifelong Alaskan, I would advise people not to go around kicking moose." Said Marsh: "If you get into a kicking contest with a moose, guess who's going to win?" (AC/KTVA Anchorage) ...Hint: if you guess wrong, the moosewill correct you.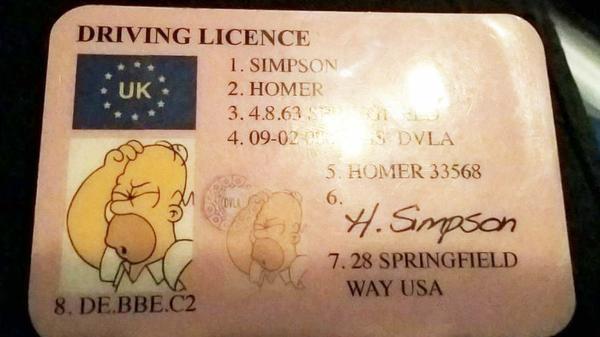 Trying Is Just the First Step Toward Failure: A police constable in Milton Keynes, Buckinghamshire,England, pulled over a car for a traffic violation. The driver handed over a license — showing the name of "Homer Simpson". It was even more inaccurate than that: the license showed Homer lives at "28 Springfield Way" even though any fan of the cartoon series knows he lives at 742 Evergreen Terrace. "The driver's car was seized and he was reported for driving with no insurance and driving without a proper licence," police said on Facebook."D'oh!" (RC/Wolverhampton Express & Star) ...The way Homer drives, he was doomed either way.
This Issue's Exclusive Sponsor:
Losing Sleep Trying To Decide On A New Mattress?

Memory foam or latex mattresses/toppers, airbeds or waterbeds, innerspring coil or futon mattresses, all without sales hype: not affiliated with any store or manufacturer. Just personal non-biased perspective on your options. Explore The Mattress Lady
A Likely Story: After pulling over a swerving car in Fort Pierce, Fla., the officer smelled marijuana coming from the car. The officer searched the car and found suspected marijuana and cocaine in driver Kennecia Posey's purse. Posey, 26, allegedly admitted to the officer that the marijuana was hers, but "I don't know anything about any cocaine," she told him. "It's a windy day. It must have flown through the window and into mypurse." She was arrested and charged with possession of marijuana — and cocaine. (MS/WPLG Miami) ...She doesn't need a lawyer, she's blowing enough hot air already.
True is Reader Supported. The full edition had eight more stories! You missed: Mom gets teenaged son out of bed ...with the help of a Taser. Man calls 911 to tell them he's Jesus ...and just burgled a restaurant. Homeowner Association puts in new rule to force couple to plant grass at their house ...even though the wife is severely allergic to it. Four people arrested after they kidnap someone over a $5 debt. Woman told her 4-year-old daughterwas shot — sure enough, she was, but mom simply went back to work. Man barricades himself in his home with police surrounding, but slips away to go shopping at Walmart. Woman arrested after making "lewd comments" to ...the Easter bunny?! Sheriff posts sign out front of county building: "If you kill someone, we might kill you back." And the results of the April Tagline Challenge. You can still read it all: just ask for your upgrade to start with the8 April issue. Upgrades start at just $9!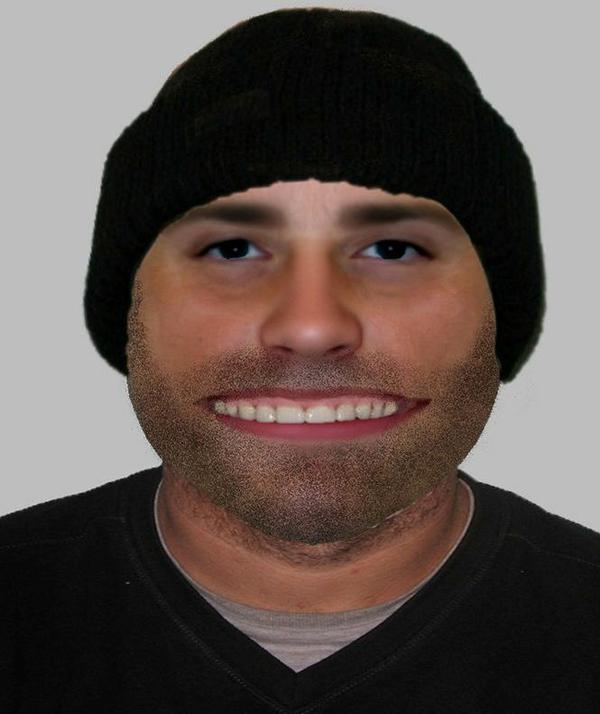 Have a Fit: Police in Warwickshire, England, appealed to the public to help them find a burglar who "distracted" a victim in Stratford-upon-Avon. "If you haveany information please contact us." The plea was accompanied by an "e-fit" image — a composite mug-shot-like picture of the suspect as described by the victim in the case. The resulting picture had a mouth so huge, the photo went viral on social media with comments like "that's Zippy from Rainbow" and comparisons to the Cheshire Cat. Police weren't fazed by the mockery, assuring "this is real and that we anticipated the attention!"— and noting with an e-fit, "The victim/witness describes the suspect" and police can't ask "leading questions" — and they stop when the victim or witness is "happy" with the image. (RC/London Telegraph) ...And if it doesn't e-fit, you must acquit.
---
Well, Yeah
Deputies: He Forgot Their Anniversary, So She Smacked Him
Tampa (Fla.) Tribune headline
---
Did You Find an Error? Check the Errata Page for updates.
This Week's Contributors: MS-Mike Straw, AC-Alexander Cohen, RC-Randy Cassingham.
---
Just a Quick Reminder that the rare (20 percent off!) sale on GOOHF cards ends April 17. Your choice of regular or Pride — or order one or the other and add a comment when you check out that you want a mix, and we'll Make It So. My favorite order so far is from a guy playing the Devil ata Friday the 13th event, and he wanted a box so he could give them out to customers — who are paying $6.66 for their tickets. Sounds like fun.
The Latest Uncommon Sense Podcast: Another No Longer Weird story for the list, why episodes will be a bit sporadic over the next six weeks, and the role model that is Homer Simpson (from this week's story). It's just over 19 minutes:
Podcast 036: The Way to ...Spain?
On the Tech Enthusiast Hour podcast (I'm one of the hosts there), Think your backups are safe because you have a big RAID drive pack? Think again. Another week, another data breach ...or five. Ransomware targets 911 centers. Renewable energy meet electric school buses. You can stream it from its Show Page:
---
Ten Years Ago in True: There are "bad" teenagers, and here are awesome teenagers: Two Teen Tales.
Today on Randy's Random: The Future is Here
This Week's Honorary Unsubscribe goes to Connie Lawn. A reporter, Lawn covered the White House but didn't work for a major newspaper or broadcaster: she worked for herself.
This Entry in the Archive: Connie Lawn (OK to share link)
---
Basic Subscriptions to This is True are Free at https://thisistrue.com. All stories are completely rewritten using facts from the noted sources. This is True® is a registered trademark. Published weekly by ThisisTrue.Inc, PO Box 666, Ridgway CO 81432 USA (ISSN 1521-1932).
Copyright ©2018 by Randy Cassingham, All Rights Reserved. All broadcast, publication, retransmission to e-mail lists, WWW, or any other copying or storage, in any medium, online or not, is strictly prohibited without prior written permission from the author. Manual forwarding by e-mail to friends is allowed IF 1) the text is forwarded in its entirety from the "Since 1994"line on top through the end of this paragraph and 2) No fee is charged. We request that you forward no more than three copies to any one person — after that, they should get their own free subscription. We always appreciate people who report violations of our copyright to us.
---
You can subscribe free by e-mail and get this delivered to you every week.
This Week's Issue