Last week I did a harder-than-usual "push" for subscription upgrades. You might like to know the excellent result: 32 upgrades. Just 32 upgrades is "excellent"?! Yep. The week before, it was four. The week before that was better: 15.

Not very many people step up to make this publication run, which is why I keep saying the ones who do are the "cream of the crop." If you can upgrade, you'll be one of the few who really help (details here) — and, as always, if you truly can't afford it, you're absolutely welcome to stay on the free distribution as long as you'd like.
There are other ways that help keep True running which don't cost a thing, too. For some ideas please do see this page.
The Few, The Proud, The Jerks
This week brought two or three comments like the following. I'll leave the author of this example anonymous — a woman at a high-tech company in the midwest, who referred to my donating my profits for two weeks in March to the relief effort of the earthquake and tsunami in Japan: "What a shame your profits are not going to Mississippi flood relief. I would consider upgrading then."
Here's how I read that: "I'm too freaking lazy and cheap to contribute to help people that I consider to be in need right now. But if I can get you to sacrifice to help them, then I won't feel guilty anymore! Why, I'll even consider supporting this terrific publication (thus allowing me to get all the benefits of the expanded edition)!"
Gee, thanks — how generous of her.
While I'd love to be able to give up my profits for a second time this spring, I just can't afford to. I have a payroll to meet, and a mortgage to pay, just like most business owners.
Remember how Haiti was devastated by an earthquake in January 2010 (which is still being talked about)? It was a huge disaster — one that's ongoing as people there are still struggling to get life back to normal. Well, the quake that hit Japan was a thousand times more powerful than that one. We humans can barely fathom the destructive power — especially from afar.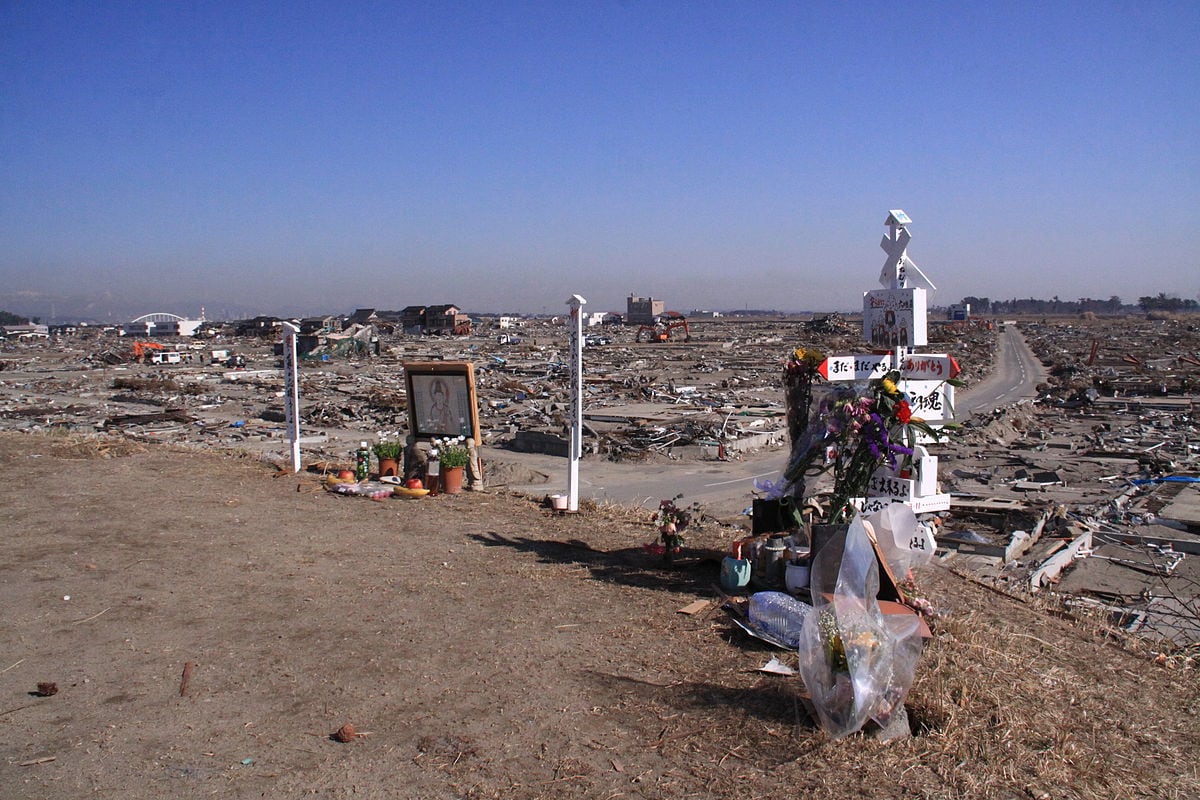 Absolutely there are people really suffering along the Mississippi river. There are plenty suffering from last month's tornados in and around Alabama, too. And… And… And!
Why Japan Was Different
Knowing what hit Japan (not just their biggest earthquake on record, but also their biggest tsunami disaster ever, and also the biggest nuclear catastrophe in the history of the world), I decided to take action. I decided to do something about it. And a few hundred very cool True readers helped me do that.
I don't expect a pat on the back, but I also didn't expect more than one obliviot to suggest "Gee: why don't you keep bleeding yourself until you're dead, and then I'll consider supporting you!"
But then, why should I be surprised? True is about learning from the incredibly stupid things people say and do. Yet after 17 years I continue to think of True's readers as The Smart Ones, the ones who want to be prompted to think! And I think I will always stubbornly cling to that belief, because most of you are that way!
So yeah: I'll be surprised over and over again, as long as I continue to do this. And roll my eyes at the obliviots every time….
Update
This post was debated a bit on Facebook, with two different women having entirely opposite reactions. One said:
Actually Randy, I'm with her – while it is your choice, I prefer my charity donations stay in this country. And I think I am less likely now given your little diatribe to upgrade any time soon.
My response: Why do you think this is an "us vs them" situation? The woman I was quoting didn't say so. She simply said "Hey, you helped once, why not give your profits up AGAIN?" To bring in Americanism is to take this to a whole new level. And if you're not interested in hearing what I have to say, why the hell are you reading TRUE in the first place?
The other woman wrote:
Ms. Anonymous has inspired me to donate a premium subscription to someone who commented on your [site]. What's the best way to handle that? And no worries — if someone else beats me to it, then give the upgrade to the person of your choice. Thanks Randy!
And she did follow through. So I lost a cranky xenophobe, and gained someone thoughtful. Sounds like a great trade to me.
- - -
This page is an example of Randy Cassingham's style of "Thought-Provoking Entertainment". His This is True is an email newsletter that uses "weird news" as a vehicle to explore the human condition in an entertaining way. If that sounds good, click here to open a subscribe form.
To really support This is True, you're invited to sign up for a subscription to the much-expanded "Premium" edition:
Q: Why would I want to pay more than the regular rate?
A: To support the publication to help it thrive and stay online: this kind of support means less future need for price increases (and smaller increases when they do happen), which enables more people to upgrade. This option was requested by existing Premium subscribers.