To get these issues free by email each week, click here to open a subscribe form. (Or cruise around the web site to see more samples, archive, and info on our terrific book collections of thousands of past stories.)

---
Since 1994, this is the 1432nd issue of Randy Cassingham's...

---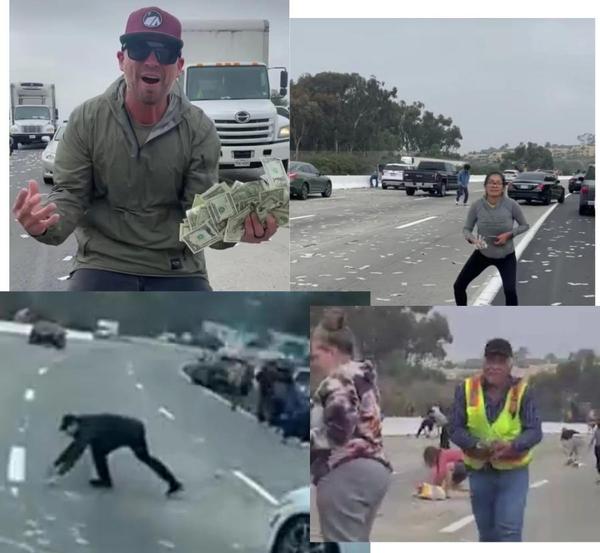 Quick Buck: The California Highway Patrol released screencaps from a video taken after an incident on the I-5freeway in Carlsbad. An armored car's back door swung open and thousands of pieces of currency flew out the door into the lanes. Cars screeched to a halt in all lanes as drivers jumped out to scoop up cash. The CHP said such drivers had 48 hours to return the money: "If you found money on the freeway, it is not your money," said Sgt. Chris Martin. "It belongs to the [Federal Deposit Insurance Corp.] and this armored truck and the bank. It needs to be returned." They're working with the FBI, andhave already made at least two arrests. The video was taken by the armored car driver, who couldn't compete with the hordes of drivers picking up the bills, so he started making a video instead. The photos clearly show the currency is mostly $1 bills. (RC/KSWB San Diego) ...We have learned well over the past couple of years that far too many put a very low price on human life.
Out of Network: Audrey Gordon has been sent a bill for C$14,431.85 (US$11,410) for a knee-replacement operation. But it wasn't her knee; it was Max Johnson's. And Johnson, of Winnipeg, sent Gordon the bill because she is Manitoba's health minister and, after about nine months waiting for the government health system in the Canadian province to operate on his knee, Johnson had gone to Lithuania for the procedure. While "reimbursement would, of course, be extremely welcome," Johnsonsaid, his main reason for writing to Gordon was to promote the idea that when people travel for medical treatment, the province should cover the costs, up "to the amount that it would have cost in Manitoba." And by going overseas, Johnson got his surgery for about two thirds of what it would have cost in Manitoba. (AC/CBC) ...Which was an especially good deal for the government because he paid it instead of them.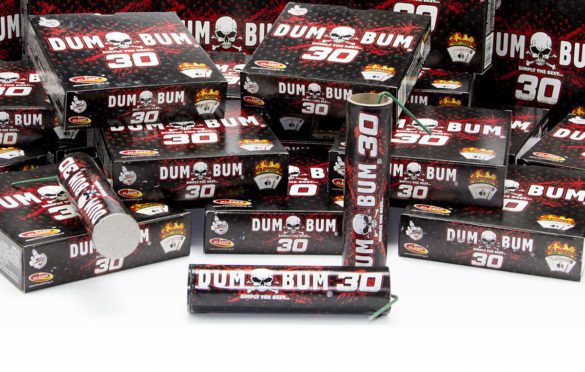 Dum Dum: An unnamed 45-year-old man in České Budějovice, Czech Republic, apparently tired of moles digging in his garden, decided to get back at them by packing their tunnelwith an unspecified number of "F4-type Dum Bum" explosives, covered that with concrete blocks to keep the shockwave in, and then stood on top of the concrete after lighting them. The resulting explosion left a 1m crater in the ground, and chunks of concrete were thrown as far as 20m away. As for the man, police say there was blood "splattered around the detonation site," and he was taken to the hospital with two broken legs. "New Year's Eve celebrations are approaching, so let's besensible," suggested police spokesman Jiří Matzner: "Only buy fireworks in shops and strictly follow their handling instructions." (RC/London Telegraph) ...Or be roughly hoisted by your own petards.
This Issue's Exclusive Sponsor:
Regain Control of Your Inbox

You don't have to wade through junk just to get to the good mail in your inbox. Take 15 minutes to read Randy Cassingham's Spam Primer web site — and grab his highly rated ebook (just $3.99!) with proven techniques to Stop most spam from even showing up in your inbox.Read Randy's Spam Primer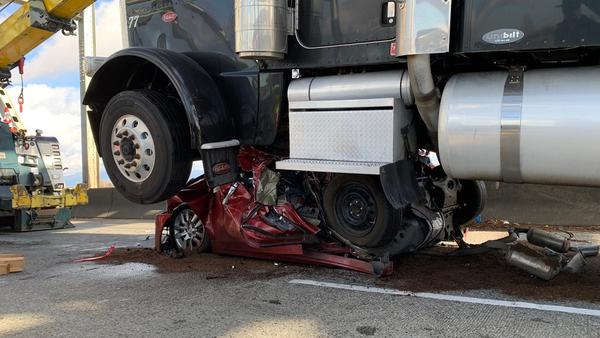 Not the Way You Want to Get Smashed: "There's no way, no way somebody survived that," MikeDewitt thought after a crash he witnessed on the Skagit River Bridge in Mount Vernon, Wash. A semi truck had rear-ended a Nissan Altima, which impact folded the car in half; the truck then landed on top of it, flattening the vehicle. A responding state trooper was checking the scene when he heard someone calling for help from inside. A tow truck lifted the front end of the semi and the 46-year-old woman crawled out of what was left of the passenger side window. "She was able to pull herself outwith her own power," Trooper Rocky Oliphant said. "Which is incredible." The woman sustained only minor injuries. The tractor-trailer driver was cited for following too closely, and issued a $189 ticket. (MS/KOMO Seattle) ...Neither of them will be eating pancakes for a while.
Them's the Brakes: A former mayor and buddy screw up Remembrance Day. Man starts shooting because his pizza was late. Man comes back to the scene of his attempted robbery to complain (and then starts shooting). Another week, another case of a high school coach stripping down students for ...what?! Multi-national task force takes down a big online thief. Another NFL player fakes his vaccine card, which may subject him to prison. Woman worried cash could spread covid ...but it won't nowthat she set it on fire. And it takes 30 minutes for police to escort a screaming obliviotic "Karen" out of a theater before the show could go on. You miss a lot of stories by not getting the full edition: Premium upgrades start at just $10 — See your options here to get them all.
Father Figurehead: John Schnatter, who founded the Papa John's Pizza chain in 1984, is mighty upset that the company has announced a name change. Schnatter stepped down from the company in 2018 after spouting the "N word" and other insensitive racial remarks — on a conference call set up to train him to avoid making public remarks that could cause controversy and damage the company's reputation. After that he sold millions of shares of company stock, and only owns about 17 percent ofthe firm. "Try as they may, they can't have Papa John's without Papa John," he complained, but the company was not dissuaded from the name change. What are they changing it to? Papa Johns — removing the apostrophe. (RC/KTVI St. Louis) ...Theyre messing with him, and hes so predictable theyd bet he couldnt resist whining.
---
Sooo-eee!
5 Florida Police Officers Spend an Hour Chasing a Runaway Pig
Orlando Sentinel headline
---
Did You Find an Error? Check the Errata Page for updates.
This Week's Contributors: MS-Mike Straw, AC-Alexander Cohen, RC-Randy Cassingham.
---
Matthew in the Czech Republic suggested the Czech explosives story. "Strangely," he commented, it occurred there, "not in Florida, although it did happen in the original home of Budweiser." (As in "hold mine and watch this!")
Thanks to the source story specifying exactly what they were, I found the things on a Czech web site with this description (in English): "It's definitely a deserved reputation for the Dumdum 30 flashing petard from the Czech company Klásek Trading to be proudly included among the most powerful petards in the Czech Republic. Its explosion is really powerful! Three to six seconds after igniting there is a very powerful explosion, which can't be overshadowed and is accompanied by a lightand smoke effect." The "30" designation apparently warns of the 30g of "pyro compound" per ...uh... petard. (A petard is a "small bell-shaped bomb used to breach a gate or wall," says my favorite dictionary, American Heritage.)
The web site notes that each 30g explosive, which it specifies measures 30x123 mm (1.3x4.8 inches), presumably not counting the fuse, produces a very loud 120 db(a) report — from 50m away! — which is presumably why it notes that its "safe distance is considered to be at least 50 metres." It also says "F-4" designates them as a "professional" level device which "can only be purchased and launched by firework initiator card holders." And, obviously, obliviots — this isn't something thatcould simply "take your hand off." It'd likely kill if it went off in someone's hand.
See this page for story submission guidelines.
My Wife, Kit, has struggled with feeling angry, alone, and overwhelmed. She's experienced resistance to change. "Along the way, I've learned what taking control of my life means, especially around holidays," she said. "It's my goal to give you what I've learned. It worked for me, it'll work for you." She's doing a 2-week group coaching, Surviving the Holidays. If you don'tneed it, please tell a friend who does: it's at a "Black Friday" price.
This Weekend,
the
original story
that begat the Get Out of Hell Free cards was sent out in the
Best of This is True
series. When there's a free hour, I've been going through
all
the stories in the archive, marking the ones I think "best" represent
True.
Now and then I don't remember the details of the story I'm reviewing and actually laugh at the tagline.
The "Best of" distribution is $27/year (with significant discounts for longer terms). The stories are emailed 7 days a week at around 2:30 a.m. New York (Eastern) Time, with the idea that it will be waiting for you when you get up in the morning. It launched March 1, 2017, and the queue still has well over a year to go ...and getting longer as I go in and browse the stories. There are no ads, no fluff, but it does include any Author's Notes that happen to be in the file, e.g., a link to ablog post like the above.
It's another way to help support the publication. For details see the Best of page.
The Lead Story this week (cash on the freeway) was the Story of the Week, which makes for easy sharing — from True's Twitter, Facebook, and/or Instagram pages.
---
Ten Years Ago in True: Racism: the marketing technique — Competition, Florida Style.
This Week's True Stella Awards case re-post: Someone got Bird Brained, and....
This Week's Randy's Random Posts: Healthy and Sane? — not at our house on Thanksgiving! And A Knack for Turning the Knob.
This Week's Honorary Unsubscribe goes to Marc Olson. This Week's Honorary Unsubscribe goes to A pilot, was not one of a kind — thankfully! The story in about 3 minutes: Marc Olson (OK to share link).
And So Long to jazz pianist and songwriter Dave Frishberg, who lamented a little that he was best known for writing the song I'm Just a Bill for the ABC children's edutainment show Schoolhouse Rock! in 1975 (and was so memorable it was spoofed on Saturday Night Live in 2014). He died November 17, at 88.
---
Basic Subscriptions to This is True are Free at https://thisistrue.com. All stories are completely rewritten using facts from the noted sources. This is True® (and Get Out of Hell Free® and Stella Awards®) are registered trademarks of ThisisTrue.Inc. Published weekly by ThisisTrue.Inc, PO Box 666, Ridgway CO 81432 USA (ISSN 1521-1932).
Copyright ©2021 by Randy Cassingham, All Rights Reserved. All broadcast, publication, retransmission to email lists, web site or social media posting, or any other copying or storage, in any medium, online or not, is strictly prohibited without prior written permission from the author. Manual forwarding by email to friends is allowed if 1) the text is forwarded in its entirety from the "Since 1994" line on top through the end of this paragraph and 2) No fee is charged. I request that you forward no more than three copies to any one person — after that, they should get their own free subscription. I appreciate people who report violations of my copyright.
---
To get this delivered to you every week, click here to open a subscribe form.
Last Week's Issue