To get these issues free by email each week, click here to open a subscribe form. (Or cruise around the web site to see more samples, archive, and info on our terrific book collections of thousands of past stories.)

---
Since 1994, this is the 1421st issue of Randy Cassingham's...

---
Other Good Reading: Do you "hate it" when people around you fidget? Do moving ads on web sites drive you nuts? You — like me — may suffer from "misokinesia", according to the First In-Depth Study of 'Misokinesia' Phenomenon Shows It May Affect 1 in 3 People, reported by Science Alert. Now... hold still!
(As always you're welcome to copy out that paragraph and forward/post it as desired; credit True if you care to — not required.)
---
Not Happy to See Him: Responding to reports of gunfire, police in Youngstown, Ohio, spotted a man who matched the suspect's description. As an officer approached him, he could see the outline of a gun in the man's pants. The officer ordered the man to get on the ground, presumably at gunpoint, and the man apparently had difficulty following the command, apparently because, he told the officer, he had a gun in his pants. He eventually got to the ground and sure enough, the officer founda gun in the man's pants. But when confronted with that fact, Joshua McCranie, 29, said he "had no idea" that there was a gun in his pants. (RC/WKBN Youngstown) ...Whatever brains he might have: also in his pants — he has no idea how those got there either.
Yo Quiero a Hospital: After picking up food at Taco Bell, an Omaha, Neb., man was driving the meal to share with his girlfriend. Meanwhile, the 39-year old was talking to his friend on the phone. He was apparently otherwise distracted, what with eating and checking out the knife his friend had given him. The car hit a bump or pothole, according to the resulting police report, and "made him accidentally stab his right thigh with the knife." That left a 1- to 1-1/2-inch deep puncturewound. He detoured to a nearby hospital. (MS/Omaha World-Herald) ...The driver of the next car over saw the incident. It made him so mad he almost dropped his razor in his coffee.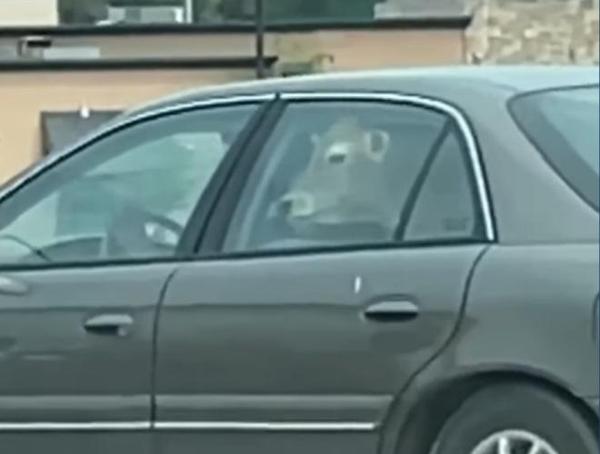 If It Escapes, Check in Samarra: Jessica Nelson was on her way through a drive-through in Marshfield, Wisc., when she noticed an unusualpassenger in another car waiting at the same McDonald's. At first, she thought it was a fake cow. Then it moved. The cow, she learned, had been acquired at a fair — and there were also two calves in that car's back seat. A video Nelson took broke 50,000 views overnight. "A WHOLE FREAKING COW!!!" she wrote in the caption. (AC/WTMJ Milwaukee) ...By the time they get to McDonald's restaurants, cows are usually not whole.
This Issue's Exclusive Sponsor:
Yes, Xero Has Boots!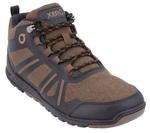 Xero has a full line of boots for men and women, including the new DayLite Hiker Fusion. Just 12.4 oz each (men's size 9), it feels like no hiker you've ever worn. Men's and Women's sizes, also in black.
Deep in the Heart: The anti-abortion law that took effect on Sept. 1 in Texas is getting international attention, but that's far from the only new law that went into effect in the state on that date. Teaching the "1619 Project" regarding slavery is now banned in schools, but a new "1836 Project" — production of patriotic Texas history materials — has been funded. The Texas Active Shooter Alert System has been created to notify people via smartphone when near such events. Professionalsports teams are now required to play the national anthem before games played in Texas. And many more: on September 1 a total of 666 new laws took effect in Texas. (RC/Texas Tribune) ...Ah, now it's all starting to make sense!
Another Obliviot Visits Hawaii. Obliviot politicians: also in Canada! Hilarious Zoom meeting "video bombing" by a kid. The outrageous arrest of an FBI supervisor!? Another wild cow story. Pet Rock: The Next Generation. There's no cheap housing idea that they can't make into ...an expensive housing idea. Another obliviot teacher sources a test from the Internet. All those are stories you missed this week, and the lineup was so good it was tough to pull out so many great stories.To get them all, you need a Premium subscription, which starts at $10. See your options here and stop missing most of the good stuff!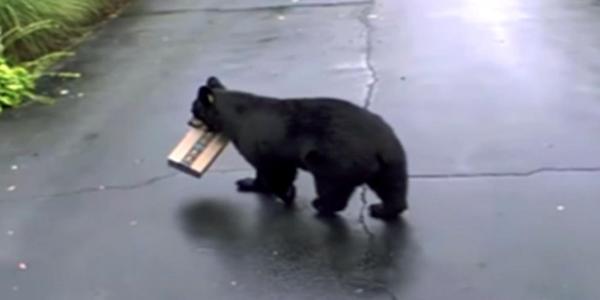 Unbearable: "Amazon had dropped off the packages," said Kristin Levine of Bristol, Conn., and about fiveminutes later "I got the alert on my security camera" — the package was stolen right off her porch. But at least the camera caught the culprit: a bear. She was able to recover the box in a neighbor's yard. It contained one package of toilet paper. (RC/WVIT West Hartford) ...And now we know for sure: yes, bears do it in the woods.
---
Let's be Frank
Oscar Mayer Wienermobile Giving Surprise Pick-Ups for Free Through Lyft this Week
WRC Washington DC headline
---
Did You Find an Error? Check the Errata Page for updates.
This Week's Contributors: MS-Mike Straw, AC-Alexander Cohen, RC-Randy Cassingham.
---
The Latest True Video is posted: what kind of obliviot tries to sue ...God?! 70 seconds at TikTok, Youtube or Facebook would be time well misspent.
I Grumped to Xero Shoes that they need to run an ad for their boot style that I wear. Granted, the founder said, and that's what's featured in the usual slot above. Xero is officially now True's largest sponsor ever, which is why you can get your newsletter for free. Thanks, guys, because I love my Fusions ...but I do love my readers more!
(I sent the above paragraph to the founder, who was proud of that new record. As to the last phrase, he replied: "Rightly so." Yup!)
For a brief explanation, if needed, as provided by Alexander: The Appointment in Samarra.
---
Ten Years Ago in True: Rules Are Rules, because they said so.
Still No New Stories at What It's Like to, but I have submissions to edit so it can start up again next week.
This Week's True Stella Awards case re-post: the apparent models for movie characters took a very long time to be Very Dazed, and Very Confused.
This Week's Randy's Random: Liar.
This Week's Honorary Unsubscribe goes to Edmond Fischer. A biochemist, Fischer paved the way for a lot of medical advances. The story in about 2 minutes: Edmond Fischer (OK to share link).
---
Basic Subscriptions to This is True are Free at https://thisistrue.com. All stories are completely rewritten using facts from the noted sources. This is True® (and Get Out of Hell Free® and Stella Awards®) are registered trademarks of ThisisTrue.Inc. Published weekly by ThisisTrue.Inc, PO Box 666, Ridgway CO 81432 USA (ISSN 1521-1932).
Copyright ©2021 by Randy Cassingham, All Rights Reserved. All broadcast, publication, retransmission to email lists, web site or social media posting, or any other copying or storage, in any medium, online or not, is strictly prohibited without prior written permission from the author. Manual forwarding by email to friends is allowed if 1) the text is forwarded in its entirety from the "Since 1994" line on top through the end of this paragraph and 2) No fee is charged. I request that you forward no more than three copies to any one person — after that, they should get their own free subscription. I appreciate people who report violations of my copyright.
---
To get this delivered to you every week, click here to open a subscribe form.
Last Week's Issue