To get these issues free by email each week, click here to open a subscribe form. (Or cruise around the web site to see more samples, archive, and info on our terrific book collections of thousands of past stories.)

---
Since 1994, this is the 1468th issue of Randy Cassingham's...

---
Other Good Reading: a terrific essay by a journalist who expresses his wonder over the missions to Mars. It's what most of us of a certain age felt when we witnessed the Apollo mission success, but for a new generation: How NASA's Mars Rover, and a Mohawk, Changed My Life on CNET, with a fantastic header photo from JPL.
(As always you're welcome to copy out that paragraph and forward/post it as desired; credit True if you care to — not required.)
---
Address Unknown: Residents of Buena Vista, Colo., have had it with their local post office. Packages delayed so much that food inside is rotted. Christmas cards arriving in July. The mountain town (elevation about 8,000 ft/2,435m) has a population of 2,800, and things are getting worse. Despite having his PO Box number and street address on his package of heart medication, says Gary Cuffe, 68, postal clerks lately "just send it back" so they don't have to deliver it. "I've gotta takethis every day. It keeps my heart going. It's a big deal." It's so bad that residents are planning a protest, literally marching in the streets in front of the post office "because," said resident Mary Ann Uzelac, 77, "we cannot get them to answer their phone." (RC/Denver Post) ...It's great to see citizens actively participating in peaceful protest. Most protestors just mail it in.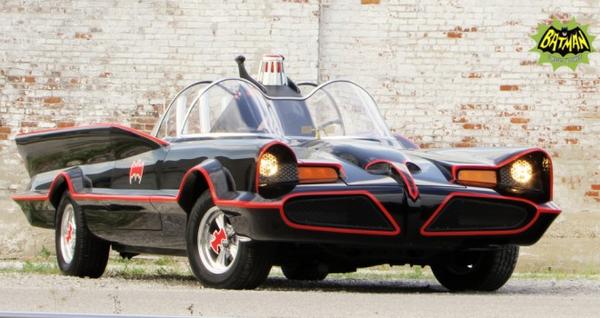 When Vigilante Justice Just Won't Do: Fiberglass Freaks of Logansport, Ind., is the only place licensed by DC Comics to build replica Batmobiles fromthe 1960s TV series. Sam Anagnostou of Atherton, Calif., was first in line for one of the $210,000 custom vehicles, but Fiberglass Freaks owner Mark Racop says Anagnostou missed a $20,000 payment, and then "disappeared on me for over eight months, almost nine months." Racop moved Anagnostou to the bottom of the list. "He didn't like that, he exploded," Racop said. "He did pay off the entire car at that point, but he was absolutely livid to find out that his car was going to be delayed." So lividhe filed a criminal complaint with his local police, and filed a lawsuit in San Mateo County Superior Court. The District Attorney declined to bring charges, and a judge said the civil case would have to be filed in Indiana, so Anagnostou allegedly called in a friend: San Mateo County Sheriff Carlos Bolanos, who sent four investigators to raid Fiberglass Freaks. Along with confiscating files, the investigators charged Racop with two felonies (in California) and froze his bank accounts. (MS/KGOSan Francisco) ...I am vengeance, I am the night, I am ...out of my jurisdiction.
This Issue's Exclusive Sponsor:
Yes, Xero Has Boots!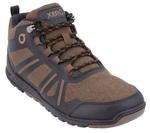 Xero has a full line of boots for men and women, including the rugged DayLite Hiker Fusion. Just 12.4 oz each (men's size 9), it feels like no hiker you've ever worn. Men's and Women's sizes, also in black.
Even With One of the Contributors Out this week, you still missed six more stories. The extra craziness this week includes the absolutely bizarre namefreak at a funeral home. The eye-rolling sexism in the Alabama prison system. The plane that took off with two pilots, but landed with only one (they found him 10 miles from the airport after a search)! What happens when you load a truck with tanks of flammable gasses and oxygen, and then set it on fire (not "just" an explosion). Atrooper gives his boss a pass when he would never do that for the likes of us. And the forehead-slapping obliviots living in a Florida mansion. Premium upgrades cost what you want to pay (though there's a minimum) so you can get all the stories each week. See your options here and help True publish every week.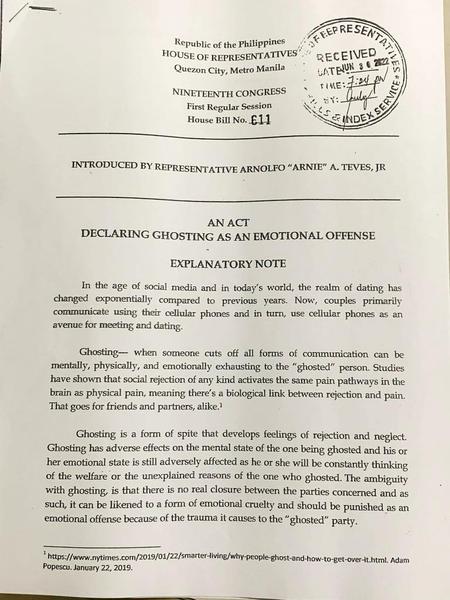 Put On the Block List: Arnolfo Teves Jr. of Manila, Philippines, has apparently had it with being "ghosted" by women, saying it's crueland "should be punished as an emotional offense." Unlike most grumpy men, Teves is in a position to do something about it: he's a legislator and has introduced a bill to make ghosting illegal. "It is a calculative move to make him popular and be part of the public conversation," said Arjan Aguirre of the Political Science Dept. at Ateneo de Manila University, as well as "to get public attention and media mileage." (RC/Washington Post) ...Locals predict Teves won't show up for thevote.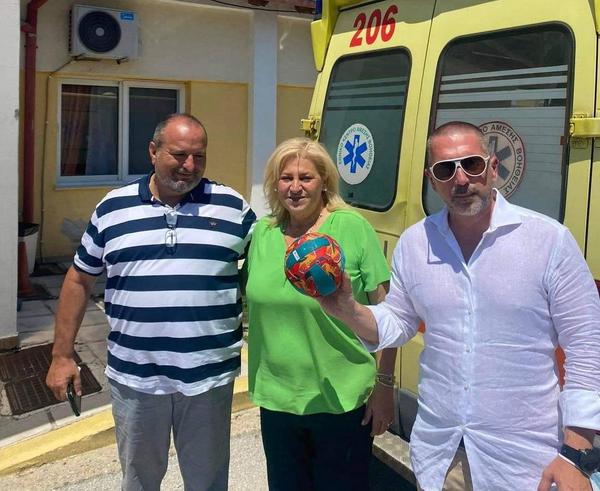 Buoyant: It looked like it might be over for "Ivan" (surname not given): a riptide pushed him out to seaoff Greece's Kassandra Peninsula. Even the Greek Coastguard couldn't find him, and declared Ivan lost at sea: as he was swept away from a beach, he wasn't wearing a life preserver, and didn't have any sort of floatation device. Ten days before, brothers Tryphon, 11, and Thanos, 6, lost their favorite ball when playing on Evgatis Beach on the Greek island of Lemnos: it was similarly swept out to sea, and Ivan, a 30-year-old from North Macedonia, saw it floating toward him; he was nearly 130 km(80 miles) from where the ball was lost. That extra little buoyancy was enough to help keep him afloat, and he was spotted by a Greek Air Force helicopter. They radioed a freighter who rescued Ivan after 19 hours at sea. Tryphon and Thanos's mother saw a report of the rescue on TV, and recognized her sons' toy, which completed the story. (RC/Greek Reporter, National Post Canada) ...The ball's name, of course, is Wilson.
---
Only Obliviots Need to Read This One
Fact Check: Scientists at CERN Are Not Opening a 'Portal to Hell'
USA Today headline
---
Did You Find an Error? Check the Errata Page for updates.
This Week's Contributors: MS-Mike Straw, RC-Randy Cassingham. Alexander is off this week..
---
You're Welcome to Share the Story of the Week, about the man rescued after holding a tiny ball for four hours, which can be done from Twitter, Instagram, Facebook, and/or Counter.Social, or grab it from any of those to post elsewhere.
Chuck in Alabama had let his subscription lapse a few years ago, but that was OK, he was busy. He wrote: "I just retired from 37 years Active Duty in the Army and have a bit more time on my hands than I used to. I was looking for my This is True email this AM and it wasn't there. I realized that I was really looking forward to it and needed to renew my Premium to help ensure it stays there." Thanks, Chuck. I hope some other readers back you up with their own upgrade.
Not Much More to Add this week: with the Stella Awards project done, I'm catching my breath! (More at the link below.)
---
Ten Years Ago in True: Some people are simply Dumber than 230 Grains of Lead.
The Last True Stella Awards re-post, my farewell to the project: Wrapping Things Up.
The Latest from Randy's Random: getting Older and Wiser.
This Week's Honorary Unsubscribe goes to Burt Metcalfe. A TV producer, Metcalfe took over the reins of one of the best shows on, and kept it going to achieve the best ratings ever received for a show's conclusion. The story in about 2 minutes: Burt Metcalfe (OK to share link).
And So Long to actor Taurean Blacque, best known in acting as Detective Washington on Hill Street Blues (1981-1987), and best known in life as a proponent of adoption (he had 2 boys of his own, and adopted 11 other children, and in 1989 was asked by then-President George H.W. Bush to become a national spokesman promoting adoption). He died July 21 at 82.
Plus, Goodbye to comic actress Pat Carroll, known to Boomers for appearances on the Jimmy Durante Show, The Danny Thomas Show, Laverne & Shirley, ER and many others, and to Millennials as Ursula in The Little Mermaid, dead July 30 from pneumonia at 95.
---
Basic Subscriptions to This is True are Free athttps://thisistrue.com. All stories are completely rewritten using factsfrom the noted sources. This is True® (and Get Out of Hell Free® and StellaAwards®) are registered trademarks of ThisisTrue.Inc. Published weekly by ThisisTrue.Inc, PO Box 666,Ridgway CO 81432 USA (ISSN 1521-1932).
Copyright ©2022 by Randy Cassingham, All Rights Reserved.All broadcast, publication, retransmission to email lists, web site or social media posting, or any other copying or storage,in any medium, online or not, is strictly prohibited without prior written permission from the author. Manual forwardingby email to friends is allowed if 1) the text is forwarded in its entirety from the "Since 1994" line on topthrough the end of this paragraph and 2) No fee is charged. I request that you forward no more than three copies to any oneperson — after that, they should get their own free subscription. I appreciate people who report violations of my copyright.
---
To get this delivered to you every week, click here to open a subscribe form.
Last Week's Issue