To get these issues free by email each week, click here to open a subscribe form. (Or cruise around the web site to see more samples, archive, and info on our terrific book collections of thousands of past stories.)

---
Since 1994, this is the 1528th issue of Randy Cassingham's...

---
The Man From Colorado is a 1948 movie filmed in ...California.
---
Other Good Reading: "It's Official: Cars Are the Worst Product Category We Have Ever Reviewed for Privacy" says the Mozilla Foundation. "Modern cars are a privacy nightmare." they say (emphasis from the original). For instance, "Nissan makes you 'promise to educate and inform all users and occupants of your Vehicle about the Services and System features and limitations, the terms of the Agreement, including terms concerning datacollection and use and privacy, and the Nissan [9,461-word] Privacy Policy.' OK, Nissan! We would love to meet the social butterfly who drafted this line." Read it at the Mozilla Foundation.
(As always you're welcome to copy out that paragraph and forward/post it as desired; credit True if you care to — not required.)
---
Break Out the Champagne: When Melvin Emde, 41, of Talihina, Okla., was reported missing just after midnight, rescue crews went into action. They searched the Mississippi River in St. Charles Parish, La., where Emde's son said his father had overturned in his kayak. No sign of a body was found, but detectives worked a different angle. "We immediately became quite suspicious that this may have been a faked accidental drowning and death in order for Mr. Emde to escape charges in BrunswickCounty, North Carolina," said St. Charles Parish Sheriff Greg Champagne. Emde was due in court later that day to face his charges, which include sex crimes against children below the age of 10. Detectives quickly scored a win: Emde had been ordered to wear an ankle monitor to track his movements under terms of his bail, and when they checked to see if Emde was in the river, they found he was instead walking around in a nearby Walmart. They didn't get there in time to nab him, but investigatorslearned he had bought two prepaid phones, so they used those to continue to track him. The trail ran cold when Emde ditched the phones, but then a Georgia State Trooper spotted a man riding a motorcycle without a license plate, and tried to pull him over. The rider fled, but crashed the bike and was apprehended. It was Emde, very much alive. "Now it's time for Mr. Emde to face the music for his charges in North Carolina," Champagne said. (RC/WGNO New Orleans, WECT Wilmington) ...Perhaps'Ding-Dong the Witch is Dead'?
They Escaped with Multiple Stab Wounds: Seattle, Wash., police responded to reports of a man making several carjacking attempts. Victims said the man blocked traffic, then attempted to steal the vehicles at knife-point, but failed each time. Officers found the unnamed 22-year-old suspect and pursued him to a nearby greenbelt area, where they arrested him. The officers then reported they and the suspect were being ambushed. In body-camera footage, cries of pain could be heard, alongwith officers yelling there were "yellow jackets everywhere!" They were eventually able to escape the assault, and took the suspect to a hospital for treatment, before lodging him in the King County Jail, booked on assault, property destruction, and attempted robbery charges. (MS/KOMO Seattle) ...Worst police sting operation ever.
There Are Four Stories in this free sampler edition. Pretty much every week the full edition has 3x that many. The world is a weird place, and True is about making sense of the world ...and how to not get caught up in its rampant obliviocy. So this is like a reasonably effective OTC anti-stupid medication, and Premium is like the super prescription strength version. Let True's professional staff get you to peak mental health! Upgrade today and relax in the True spaexperience, and you choose how much to pay. Sorry, insurance not available for the best that medical technology has to offer).
This Issue's Exclusive Sponsor:
Comfortable Dress Shoes for Work or Play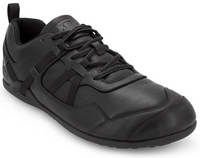 We designed these for work in slippery environments, but there's nothing that says they have to be ugly or uncomfortable. It still has our famous protective minimalist sole, but with comfortable and super-lightweight uppers that look good, too. Comfortable enough to wear them All Day (and then some).
Kitty: Anne Frank famously wrote in her diary about hiding from the Nazis during theHolocaust. Less famously — in part because passages were omitted from early published versions — she wrote in her diary about sexuality and human reproductive organs. The Hamshire-Fannett Independent School District in Texas fired a teacher after she read a selection about said organs from an illustrated adaptation of Frank's diary. "A version of 'The Diary of Anne Frank' book that was not approved by the district was read in class," a district spokesperson said. (Not long ago, as the schoolyear began, parents received a reading list. The adaptation was on it.) A television station "reviewed" the diary excerpt, or one of the excerpts, in question, and determined the material "was not suitable for broadcast." (AC/KFDM Beaumont, Houston Chronicle) ...Gotta make sure young people don't hear what a teenager wrote about you-know-what.
Penetration Testing: A man called Ask the Advisors in West Palm Beach, Fla., to install a "Digital Watchdog" server in his Palm Beach home to connect and record his security cameras, which were installed in every room except the bathrooms and master bedroom. A few days later, the homeowner logged in to see how it worked. He "saw there were 600 times that somebody had been in the system," he said, "and I knew it wasn't me because that was the first time I had even been in it." He alsofound videos of his wife dressing and undressing, and the two of them having sex. "I thought I had this big company that I didn't have to worry about," he said. "I trusted these people," in part because the installers assured him that no one else could log in. Yet logs showed that two company employees had allegedly been watching through the cameras live, as well as watching the recorded videos, without his knowledge. Michael Reilly, 56, and Jeremy Lewis, 49, were charged with "invasive videovoyeurism," and faced five years in prison. But they were found not guilty by a jury, since defense attorneys got the homeowner to admit he didn't read the contract, which allowed employees to log in to "troubleshoot and test" the system. They were still fired by Ask the Advisors, but the unnamed "wealthy" homeowner is now suing Reilly and Lewis. (RC/WPEC West Palm Beach) ...Just Ask your Advisors: when security really matters, read the fine print.
---
Old New Car, New Old Crime
Florida Man Arrested after Posting His 'New' Mercedes Benz He Stole on Social Media
WOFL Orlando headline
---
Did You Find an Error? Check the Errata Page for updates.
This Week's Contributors: MS-Mike Straw, AC-Alexander Cohen, RC-Randy Cassingham.
---
There Is an Update to a story from last week about "ST", a 19-year-old from the U.K. who the country's National Health Service petitioned a court to, essentially, withhold treatment from her. First, she indeed died, as noted on my blog post about this case (and one other case from last week). The post now has a photo of the young lady, which the court allowed to be named: "ST" was SudikshaThirumalesh.
Julie in Indiana added a note to her recent Premium renewal: "I have over 2,000 unread messages— many of them from you, but I like the content when I do get around to reading it."
I totally get that. I wish my inbox was as small as 2000 messages!
If you'd like some suggestions from someone who gets hundreds of messages per day: First, if you can, unsubscribe to the stuff you don't enjoy or especially don't "need" on some level.
Second, now and then I'll "select all" mail from a particular sender and delete them. For instance, news alerts from various major newspapers. If I didn't get to them when they came in, they're not "news" anymore so they're gone. Amazon notifications pile up, etc. It's hard to know what to search for sometimes, so if I get a message that reminds me, hey: I get a lot of messages from whatever.com, I'll search and delete them all then and there.
Third, if it's real junk that I can't unsubscribe from, I put in a "filter" on my mail to auto-delete them. For instance, every time I send out an issue, I get a few hundred "vacation" autoresponses. I wrote a filter to delete all of them immediately upon receipt so I don't even have to look at them.
And last, don't let it all get to you. Shrug it off as much you can. Go for stuff you enjoy and is worth your time, and I'm happy TRUE seems to count for you. But don't even sweat that: the stories are mostly timeless, so you'll probably enjoy them when you get to them. It's fun content if you have a half-hour to kill, such as when waiting at the doctor's office or something.
Hope that helps.
Premium is That Important to members. Assuming you can handle a somewhat longer True each week (then unsub from this one so the number stays the same!), join Julie here to get it all.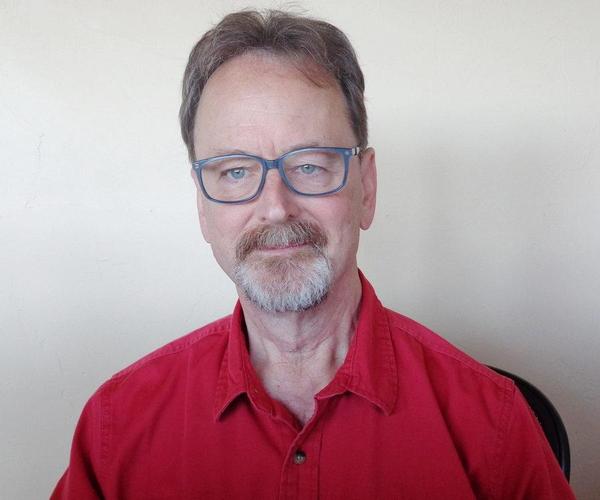 This is The Last issue sent from our Colorado home. (If you missed why, see this blog post.) We've been at this house for just over 20 years now — the longest I've ever lived anywhere — and we'll soon be setting off to our next adventure, and proving my contention that I can work anywhere I have an Internet connection. Although we could have used another month or two to get everything settled, this is the hand we have to play. We knew to hold 'em, not to fold 'em. (Kit took the photo over the top of my monitor as I wasfinishing up this issue.)
---
Ten Years Ago in True: Mississippi officials made the state look like a bastion of backwardness: Sikh and Ye Shall Find Discrimination.
This Week's Sunday Reading: Arcadia University thought its new name was "rude proof." Oh really. True's readers take on the challenge. Higher Education.
This Week's Honorary Unsubscribe goes to Pete Kozachik. A special kind of animator, Kozachik put the life into many memorable characters. About a 4 minute read.
---
Basic Subscriptions to This is True are Free at https://thisistrue.com. All stories are completely rewritten using facts from the noted sources. This is True® (and Get Out of Hell Free® and Stella Awards®) are registered trademarks of ThisisTrue.Inc. Published weekly by ThisisTrue.Inc, PO Box 666, Ridgway CO 81432 USA (ISSN 1521-1932).
Copyright ©2023 by Randy Cassingham, All Rights Reserved. All broadcast, publication, retransmission to email lists, web site or social media posting, or any other copying or storage, in any medium, online or not, is strictly prohibited without prior written permission from the author. Manual forwarding by email to friends is allowed if 1) the text is forwarded in its entirety from the "Since 1994" line on top through the end of this paragraph and 2) No fee is charged. I request that you forward no more than three copies to any one person — after that, they should get their own free subscription. I appreciate people who report violations of my copyright.
---
To get this delivered to you every week, click here to open a subscribe form.
Last Week's Issue