To get these issues free by email each week, just subscribe using the form on this page — your privacy is Randy's policy. (Or cruise around the web site to see more samples, archive, and info on our terrific book collections of thousands of past stories.)

---
Since 1994, this is the 1317th issue of Randy Cassingham's...

---
"Does Anyone Know How to Fly a Plane?" An EasyJet flight from Manchester, England, to Alicante, Spain, was delayed: the pilot didn't show up for the flight. Passenger Michael Bradley, heading out for holiday with his wife and young son, stepped forward: he had his pilot's license on him, and he'd be happy to fly the jet to Spain. It took "thirty-eight seconds" to get a reply from the airline, Bradley says: yes! It wasn't a crazy idea: Bradley is a pilot for the airline, and he isqualified to fly the plane being used. Fellow passengers gave him an eager thumbs up after he asked if it was OK for him to fly while in civilian clothes. EasyJet was happy to take credit, saying the event "shows the commitment and dedication of our crew." (RC/Manchester Evening News) ...Or the opposite, when we consider the pilot who didn't show up.
A Phishy Situation: The band Phish continued with their three-day Labor Day weekend concert at Dick's Sporting Goods Park in Commerce City, Colo. While most of the up to 23,000 fans per night wouldn't be affected, 2,000–3,000 of them weren't allowed to camp out because of plague-infested prairie dogs in their camping area. An outbreak of the pneumonic plague was identified as killing several area prairie dogs, and the city banned any people on any dirt locations, including the dirtparking lot and camping areas. The venue set up free off-site parking and shuttles, but didn't provide alternatives for fans traveling in and planning to camp. Shakedown Street — an area where Phish fans sell souvenirs and food — wasn't allowed either, since the planned site was on a dirt road. "They should be safe walking in and out of the venue," said Tri-County Health Department environmental health manager Monte Deatrich. "They should stay out of the areas that are posted. As long as theystay on asphalt and go to the concert, they should have a good time and be safe." (MS/Denver Post) ...Luckily, fans always do what they should.
Malfeasance, Demonstrated: The Richland County (S.C.) Sheriff's Department ran a sting operation to arrest men trying to arrange sex with minors online. They finished the operation with enough evidence to get arrest warrants for 28 men, including five who actually showed up at a house to do the deed — or so they thought. One of the five arrived in uniform, on duty, in his patrol car: Richland County Sheriff's Deputy Derek Vandenham, 34, was expecting to meet an underage girl,investigators say. Once he was charged, Sheriff Leon Lott not only fired the deputy, he notified the state's police licensing agency so he can't work as a police officer in the state again. Before the meetings were arranged, Lott was alerted that one of the suspects was one of his own deputies; he gave the go-ahead for the sting to continue, and moved the meeting location from a place that the department had used previously so Vandenham wouldn't be tipped off. (RC/Columbia State)...Integrity, demonstrated.
This Issue's Exclusive Sponsor:
Yes, Xero Has 'Barefoot' Boots!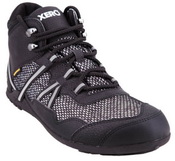 Xero has a full line of boots for men and women, including the new Xcursion Fully Waterproof Hiking Boot. Just 12 ounces each for a men's size 9, it feels like no hiker you've ever worn. It's like a "barefoot boot."
Xero Shoes: Lightweight casual comfort.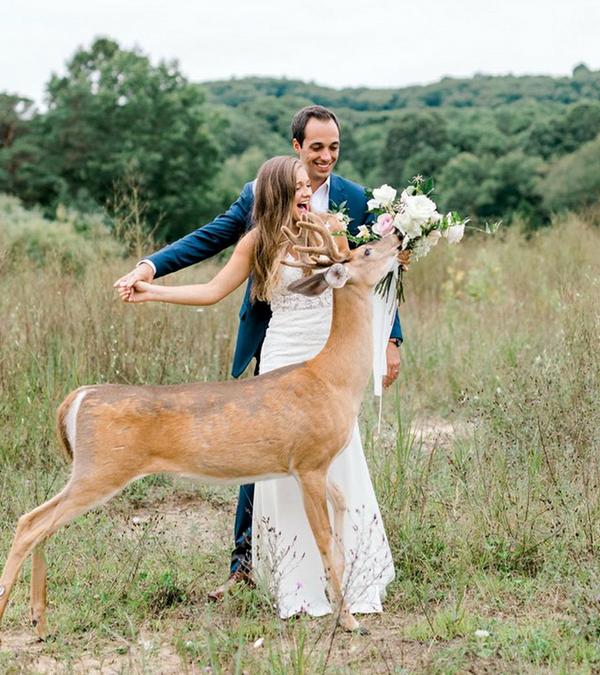 Catching the Bouquet: Morgan Mackley had just gotten married and was posing for pictures near the Laketown Township, Mich., venue with her husband whenan uninvited guest took an interest. The guest observed them, then approached and stole one of Mackley's roses. The guest, a deer, "got a little sassy" when Mackley tried to keep the rest of her bouquet for herself, so the bride surrendered it. After all, it didn't mean giving up the bouquet toss: there were at least 11 others available — her bridesmaids'. (AC/Grand Rapids Press) ...Don't ask what got the garter.
Priest Bans Harry Potter from parochial school because of the books' "actual curses and spells" ...and parents want him out. Couple's big lottery win won't keep them out of prison after they.... Man's reason for beating his two sons is a real head-shaker. Woman steals stroller from baby shop and runs ...without her toddler. Someone calls police over kids' lemonade stand, but the cops' response is unexpected. U.S. Air Force accidently fires missile in Arizona. Man sues Popeye's over itsnew chicken sandwich because.... Woman's &ldsquo;excuse" for running a stop sign and hitting a police car is obliviocy at its finest. That's eight more stories — plus the results of the latest Reader Tagline CHallenge. And you missed it. There is one way to read them all: ask for your upgrade to start with the 8 September issue. See your upgrade options here.
Give Me an A! A lot of schools have stopped giving students "F" grades, but the Katy, Texas, Independent School District has outdone them: they've eliminated "D" grades from their system too. It used to be that "C" meant average; now it's the lowest grade any student can get. Well, a C-minus is, but that will also be dropped in three years. "I think the students do put a lot of pressure on themselves and I think they sometimes engage in some unhealthy competition in trying to earn thatcertain GPA," says Deputy Superintendent Leslie Haack. "Whereas, we would rather them approach their high school career with balance in mind." (RC/KTRK Houston) ...In Katy, all the children are above average.
---
Unless Fully Cooked
[Centers for Disease Control] Warns People Not to Kiss Chickens
WTSP Tampa (Fla.) headline
---
Did You Find an Error? Check the Errata Page for updates.
This Week's Contributors: MS-Mike Straw, AC-Alexander Cohen, RC-Randy Cassingham.
---
Behind the Headline this week: salmonella, particularly in owners who cuddle or kiss (usually baby) fowl.
The headline is out of Florida, but the problem certainly isn't isolated to the state: the story says there have been 16 cases in Florida, but 1,003 nationwide in 49 states ...so far this year. Two thirds involve chicks or ducklings, and a quarter of the stricken are children. Really? Adults are kissing chicks and ducklings?!
This Week's Uncommon Sense Podcast: Warren Buffett says the biggest impact on his massive success was one particular class he took. But it wasn't part of his college or graduate school education. I'll tell you what it is, for free. It's just 10 minutes, and can be streamed from the page (where there's also a transcript): The $100 Education.
There Was a Surge in Premium upgrades this past week, and several orders had comments attached. Here are just a couple, first from Lance in Oregon: "I finally got a job, and it felt like the right time to upgrade."And Dyanna in Texas sent in a renewal with the note, "You continue to surprise, sometimes shock me and sometimes restore my faith in the human race. Thanks for all your work and dedication to your readers!"
Well, I literally can't do it without support from readers! If you can support True with your own subscription to the expanded edition, I'd really appreciate it: upgrades start at just $9, and the details are right here. Thanks!
---
Ten Years Ago in True: They were collecting scrap metal from a train track when ...Woo Woooooooooo!
Previous Issues on Medium (please do share the link).
Today on Randy's Random: Sure it's Friday the 13th, but there is some Consolation.
This Week's Honorary Unsubscribe goes to Lee Salem. An editor, Salem was instrumental in getting many popular comic strips and other features going, including Gary Larson's The Far Side, Garry Trudeau's Doonesbury, Bill Watterson's Calvin and Hobbes, even Chuck Shepherd's News of the Weird. His story in 2 minutes: Lee Salem (OK to share link).
And So Long to actress Carol Lynley, best known as the lounge singer in The Poseidon Adventure (1972), but she also appeared in many other films and TV shows. She died from a heart attack on September 3, at 77.
---
Basic Subscriptions to This is True are Free athttps://thisistrue.com. All stories are completely rewritten using facts from thenoted sources. This is True® is a registered trademark. Published weekly by ThisisTrue.Inc, PO Box 666, Ridgway CO81432 USA (ISSN 1521-1932).
Copyright ©2019 by Randy Cassingham, All RightsReserved. All broadcast, publication, retransmission to email lists, WWW, or any other copying or storage, in any medium, online or not, is strictly prohibited without prior written permission from the author. Manual forwarding by email to friends is allowed if 1) the text is forwarded in its entirety from the "Since 1994" line on top through the end of this paragraph and 2) No fee is charged. We request that you forward no more than three copiesto any one person — after that, they should get their own free subscription. We always appreciate people who report violations of our copyright to us.
---
To get this delivered to you every week, click here to open a subscribe form.
Last Week's Issue