To get these issues free by email each week, click here to open a subscribe form. (Or cruise around the web site to see more samples, archive, and info on our terrific book collections of thousands of past stories.)

---
Since 1994, this is the 1475th issue of Randy Cassingham's...

---
Confession: A sheriff's deputy in Cochise County, Ariz., said a man flagged him down along a road at 1:00 a.m. "Are you OK?" the deputy asked Jay Albert Stevens, 52. Stevens said he had killed his stepfather after an argument, and said where the body was. Deputies advised Stevens of his right to remain silent, but Stevens said he wanted to talk. No one liked his stepfather, he said: he was an alcoholic who also had "brainwashed" his mother into drunkenness. As for the body, "I wasgonna bury him, but I'm too lazy to dig a hole that big," he told them. He then considered chaining the body to the back of his pickup to "drag him out into the desert," but then thought better of that. The argument started when the victim taunted him, Stevens said, so he went and got his gun and pointed at the man. His stepfather's reaction: he told him to "[F--k] off." Stevens says he shot him in the chest with a .40 caliber pistol. When he didn't fall dead he shot him again, and then punchedhim in the face several times. Stevens was booked into jail on suspicion of first-degree murder. So what was the argument about? Stevens was angry because the victim accused him of not understanding the Bible. (RC/Sierra Vista Herald/Review) ...Thou shalt not taunt.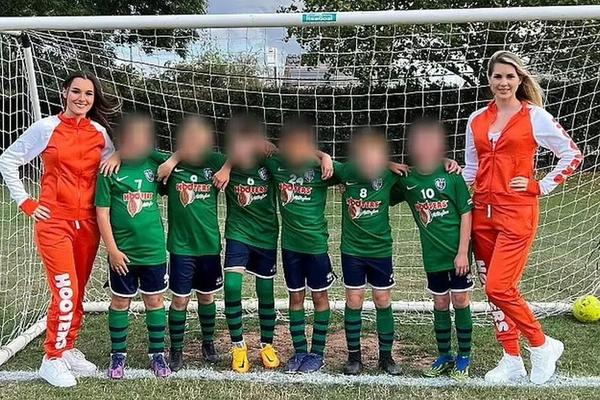 Who Gives a Hoot: A soccer club for children under 10 in Nottinghamshire, England, got a restaurant to sponsor it, and the kidsgot new uniforms. Then the Burton Joyce Football club was told to ditch its new sponsor, even though an announcement, complete with a picture of the players in Hooters jerseys standing next to Hooters girls, had already been posted to Facebook by the sponsor, Hooters of Nottingham. In a statement, the Nottinghamshire FA said it hadn't been asked to approve the sponsorship in advance, and would have refused to: there are rules against uniforms that promote things "considered by The Association asdetrimental to the welfare, health or general interest of young persons." One mother commented, "I hope all those objecting put their hand in their pocket and sponsor a local sports team." (AC/BBC) ...We know they have rolls of cash in their pockets, because they're certainly not happy to see the Hooters girls.
This Issue's Exclusive Sponsor:
Xero Shoes' Inflation-Busting, Inventory-Adjusting, Not-A-Holiday SALE!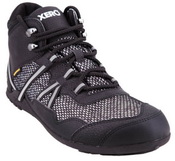 Up to 70% Off — our biggest discounts ever, even on winter boots. Our supply-chain-delayed orders have arrived, so we are loaded with inventory that we need to get out the door.
Only through October 3.
The Late Mr. Melhado: "I was honestly just trying to make it to class," said Joseph D'Andre Melhado, 20. The explanation was caught on video after Melhado was pulled over by Florida Highway Patrol Trooper D.M. Morgan for allegedly driving 116 mph in a 70 mph zone. It was the first day of the Fall semester at the University of Florida, where Melhado studies physics. Morgan cited Melhado, and the traffic stop delayed him by about 15 minutes. He still wasn't late ...because the class hadbeen canceled. (MS/WUFT Gainesville) ...He still got an education, though.
Busman's Holiday: Bill Adams was on a road trip from Vermont to Lawrenceburg, Tenn., which is 80 miles south of Nashville, when he spotted a bus broken down on the side of the road in Ohio. "It had Canada plates on it, and I knew they were in trouble," he said. The Canucks "had been broken down for about an hour and a half and no air conditioning," he said. It was hot. Adams happens to own a charter bus business, and he had gone to Vermont with a driver to bring home a new bus. Hepicked up the stranded travelers — and learned they were headed to Nashville to see a show at the Grand Ole Opry. "The motorcoach industry, it's almost like a brotherhood of being helpful, doing the right thing," he said, and he got them there on time. "We were just put in that situation and given that privilege to help." (RC/WTVF Nashville) ...Which is something most people don't understand about truly participating in the Volunteer State concept.
---
That's Not a Knife; THIS is a Knife!
Homeless Man Pulls Knife on Woman, She Brings out Her Machete
WBBH Fort Myers (Fla.) headline
---
Did You Find an Error? Check the Errata Page for updates.
This Week's Contributors: MS-Mike Straw, AC-Alexander Cohen, RC-Randy Cassingham.
---
I Had Enough Questions about what happened with the school teacher in last week's Story from Ten Years Ago in True that I researched it, and added an update to that page: No Tolerance for Zero.
Tennessee Became Known as the "Volunteer State" during the War of 1812, since many Tennessee men volunteered to fight in the war. The concept was cemented in the Mexican American War (1848), when President James K. Polk issued a call for 2,600 volunteers — and 30,000 Tennesseans answered. Polk grew up in Tennessee, and served in the Tennessee House of Representatives and then in the U.S. House of Representatives representing Tennessee before becoming the 11th U.S. president.
The Story of the Week is the Hooters team sponsorship, which allows you to share in on social media from Instagram, Twitter, Telegram, or Facebook ...or grab it from any of those spotsto share elsewhere.
Way Back in Fall 2004, Kit and I went to London for a meeting, and she said she wanted to go to Jersey afterward for a quick vacation to celebrate her birthday. Jersey is the largest of the Channel Islands off the coast of France, a self-governing nation that's a (British) Crown Dependency, yet not part of the United Kingdom. It's what the U.S. state of New Jersey is named for.
When I mentioned in True that we were headed there, I got a note from a reader, Sarah Ferguson (not to be confused with Sarah, Duchess of York and the former wife of Prince Andrew, whose birth name is Sarah Ferguson). Even as the largest of the Channel Islands, Jersey is still pretty small — just over 46 sq mi (almost 120 sq km) — yet about 100,000 people live there.
Anyway, her note: "As a member of the local parliament interested in removing the over-regulation of local life, I should be delighted to meet with you when you are over. It's nice to find a member of the third estate from the US who actually knows where Jersey is!" She also provided me with her office and mobile phone numbers.
("The Press" is actually the U.S.'s unofficial "fourth estate" — the three being Executive, Legislative, and Judicial — given specific freedom in the First Amendment as a watchdog over government. That's mere detail, but didn't want anyone to be confused.)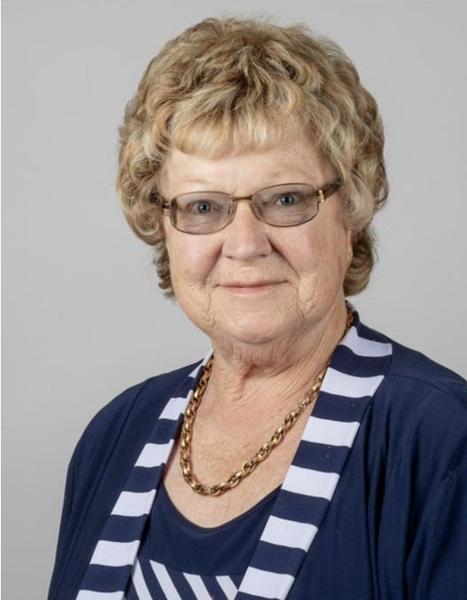 We had dinner with Ms Ferguson and her friend from Jersey's ancient Honorary Police, which was interesting dinner conversation because I didn't previously know what that was. I sent her a note when we got back to the states, but didn't hear back and haven't communicated since.
Ferguson was later elected to the Jersey Senate, and declined to run for re-election this summer.
I bring this all up because as I was skimming through obits looking for someone interesting to write about this week, I happened across her name: she died September 14 at the age of 80. I thank her again for her hospitality, and a very interesting evening learning about the politics and customs of her adopted home. She's yet another example of the interesting people among the Best Readers inthe World: This is True readers.
I've posted this so her friends and family might find it, and to give you a place to comment if you wish: Sarah Ferguson.
---
Ten Years Ago in True: Another guy who Needs Supervision.
This Week's Honorary Unsubscribe goes to Nick Holonyak. An electrical engineer, Holonyak created a revolution in lighting. The story in about 2 minutes: Nick Holonyak Jr. (OK to share link).
---
Basic Subscriptions to This is True are Free at https://thisistrue.com. All stories are completely rewritten using facts from the noted sources. This is True® (and Get Out of Hell Free® and Stella Awards®) are registered trademarks of ThisisTrue.Inc. Published weekly by ThisisTrue.Inc, PO Box 666, Ridgway CO 81432 USA (ISSN 1521-1932).
Copyright ©2022 by Randy Cassingham, All Rights Reserved. All broadcast, publication, retransmission to email lists, web site or social media posting, or any other copying or storage, in any medium, online or not, is strictly prohibited without prior written permission from the author. Manual forwarding by email to friends is allowed if 1) the text is forwarded in its entirety from the "Since 1994" line on top through the end of this paragraph and 2) No fee is charged. I request that you forward no more than three copies to any one person — after that, they should get their own free subscription. I appreciate people who report violations of my copyright.
---
To get this delivered to you every week, click here to open a subscribe form.
Last Week's Issue