To get these issues free by email each week, click here to open a subscribe form. (Or cruise around the web site to see more samples, archive, and info on our terrific book collections of thousands of past stories.)

---
Since 1994, this is the 1483rd issue of Randy Cassingham's...

---
Criminal Charges Never Looked So Good: In September, the Las Vegas, Nev., police arrested Hend Bustami after she allegedly skipped out on her tab at a restaurant in Harry Reid International Airport, and then fell asleep at the security checkpoint, thus "hindering their operations." That's what police said, anyway: Bustami had a different story. "She was being harassed because cops [had] never seen anyone as pretty as her," the police report notes she said. She bailed out of jail, butcalled Las Vegas 911 the next month to say, "I think I killed my mommy." Officers found the 62-year-old woman's bloody corpse at her home, but Bustami, 28, had fled. The California Highway Patrol found her in Barstow, on the road out of Vegas, and noticed her dress was bloody. She allegedly blurted out that she stabbed her mother to death, and was arrested pending extradition back to Nevada. (RC/KLAS Las Vegas, KTNV Las Vegas) ...She gets uglier with every action.
Fame Doesn't Equal Talent: "I don't have any particular show business talent," said retired talk show host Jerry Springer, 78, in an interview. Springer started as a campaign manager for Senator Robert F. Kennedy, until the presidential candidate was assassinated in 1968. Then the London, England, native went to work for a law firm in Cincinnati, Ohio. He sat on Cincinnati's city council, and then was elected mayor. After that he was an news anchor for Cincinnati's NBC affiliatestation for 10 years before starting his talk show. "The company ... owned talk shows. So they owned Phil Donahue, Sally Jessy Raphael," Springer said. "The CEO took me to lunch one day and said, 'Phil's retiring. We're starting a new talk show, you're the host.' So I was assigned to it as an employee." That assignment "took off," and the Jerry Springer Show had 28 seasons of controversy and outrageous guests. While many consider Springer the "granddaddy of reality TV," he says he's "justa schlub who got lucky." What does he think of his TV legacy? "I just apologize. I'm so sorry. What have I done? I've ruined the culture," he said. "I just hope hell isn't that hot because I burn real easy." (MS/Newsweek) ...He's smarter than we thought.
This Issue's Exclusive Sponsor:
Yes, Xero Has Boots!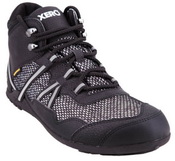 Xero has a full line of boots for men and women, including the new Xcursion Fully Waterproof Hiking Boot. Just 12 ounces each for a men's size 9, it feels like no hiker you've ever worn. It's like a "barefoot boot."
Xero Shoes: Lightweight casual comfort.
You Know the Drill: Premium subscriptions get you all of the stories each week: check. Premium has no outside ads: check. Subscriptions is what makes True possible: check! Help make it happen and get rewarded with your upgrade here. Thanks!
Runaway Test Scores: When Raina Porras's mother told her the papers fluttering in the street were the El Paso (Texas) High School junior's PSAT scores, she was joking, but she wasn't far off the mark. The papers were indeed bubble test answer sheets, and they were from El Paso High, but they were from the actual SAT. Hundreds of students' answer sheets had gone flying from a UPS truck. Ezra Ponzio, who had been hoping to use his score to submit an early application to Texas A&MUniversity, said he can't do that now: "Around 250 [answer sheets] were completely destroyed and unusable, but all the tests became invalid because they could have been tampered with." The College Board, UPS, and the school district all said they were trying to help. "Counselors are providing students, interested in taking the ACT, with waivers to retake the exam at no cost," the district said. (AC/KTSM El Paso, KFOX El Paso) ...Great: help from a district that thinks if you took the SAT, youcan "retake" the ACT. Two different tests, geniuses.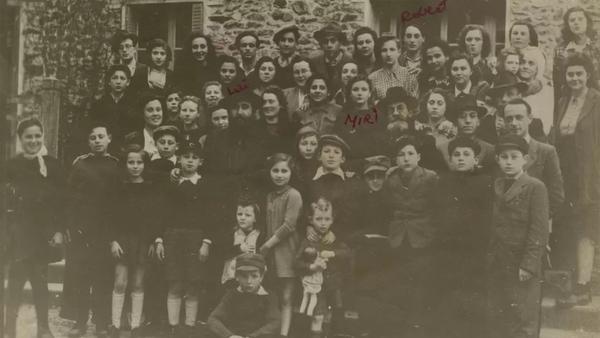 One More Story: Daniel Patt, a software engineer for Google,has been working on an artificial intelligence system for facial recognition. A controversial program for police use? No: he wants to identify Holocaust victims and survivors. His AI software recognized a wartime photo of a young girl standing in a large group of children during World War II, and identified her as Blanche Fixler. Blanche remembers hiding in a bed as Nazi soldiers searched the room. "I felt them tapping on the bed," she said. "I said [to myself], you better not breathe or sneezeor anything, or you'll be dead." She survived. When Patt showed her the photo that identified her, she confirmed the girl was her — and was able to identify several others in the photo who were previously unidentified. "We all know the figure," said Scott Miller, Director of Curatorial Affairs at the United States Holocaust Memorial Museum: "Six million Jews were killed, but it's really one person six million times. Every person has a name, every person has a face." And Patt is slowlyidentifying about one million who remain unnamed. Blanche says that her mother and all of her siblings were killed by the Nazis, but she survived to tell their stories. (RC/BBC) ...And every one of them deserve to have their stories told.
---
Whoops, Too Late
Police in Arizona Warn Against Buying Owls from Strangers While on Drugs
KTAR Phoenix headline
---
Did You Find an Error? Check the Errata Page for updates.
This Week's Contributors: MS-Mike Straw, AC-Alexander Cohen, RC-Randy Cassingham.
---
I Love Getting Feedback from other writers. This weekend Joel Flanagan-Grannemann, author of the Servants of the Moon and Sun series, posted the link for my latest podcast episode to Twitter with the simple comment, "An article my wife sent me." (I replied, "You have asmart wife," and he responded "Don't I know it.") Writers, and usually the people who love them, really enjoy good writing, and we do need to do more to promote each other. We just get so busy creating good stuff for our own readers. 🙂
The "police car parked on the train tracks" story was the most-suggested story in September, but I sat on it because I figured more interesting details would come out later. Boy, did they. I keep saying that bad cops should be jailed for their outrageous actions, and will let you know what happens with this one ...which will probably take awhile. Sadly, both his victim's physical injuries and the taxpayers' financial injuries could have been avoided pretty easily, but noooooooo.
It's a "Bad Idea" to let the public decide a name, I wrote in my blog in 2019 (ref the Perth Museum story above). And I gave some examples why: "Let the Public Decide"? Bad Idea....
I Freely Admit It: It's reasonably easy for me to write emotional stories. But then, when all the stories are done, it's my job to read them to Kit — aloud. It took me forever to read her the last story this week because I was so choked up. She is very patient in waiting for me to regain my composure to read the next sentence ...and then pause while I breathe a few times before I continue. But as the tagline says, the storiesdeserve to be told. There are an awful lot more waiting for that, and kudos to Google for funding this effort.
Premium Subscribers Get First Dibs: I bought a couple of 5-letter domains with repeating consonant-vowel letters for my link shortener; I went with owowi.com, so qicic.com is going unused. I pronounce it "kwiss-ic" — and it's available on a reasonable offer basis (but I definitely need to get my investment back). Let me know if you have a use for it.
---
Ten Years Ago in True: one Cool-Headed woman.
Plus a New Randy's Random post for the holidays: It's High Time.
The Latest Sunday Reading: A quick joke that Steve Wozniak told me, and my response.
This Week's Honorary Unsubscribe goes to David Davis. A TV producer, Davis had an enviable career ...and an enviable reason for giving it up. The story in about 2 minutes: David Davis (OK to share link).
Plus, Goodbye to "Nazareth" frontman Dan McCafferty, best known for singing the lead on the band's definitive cover of "Love Hurts" (1974). He died November 8 at 76.
And to Watermelon-smashing Comedian [Leo] Gallagher, who died November 11 in hospice after a series of heart attacks. He was 76.
---
Basic Subscriptions to This is True are Free at https://thisistrue.com. All stories are completely rewritten using facts from the noted sources. This is True® (and Get Out of Hell Free® and Stella Awards®) are registered trademarks of ThisisTrue.Inc. Published weekly by ThisisTrue.Inc, PO Box 666, Ridgway CO 81432 USA (ISSN 1521-1932).
Copyright ©2022 by Randy Cassingham, All Rights Reserved. All broadcast, publication, retransmission to email lists, web site or social media posting, or any other copying or storage, in any medium, online or not, is strictly prohibited without prior written permission from the author. Manual forwarding by email to friends is allowed if 1) the text is forwarded in its entirety from the "Since 1994" line on top through the end of this paragraph and 2) No fee is charged. I request that you forward no more than three copies to any one person — after that, they should get their own free subscription. I appreciate people who report violations of my copyright.
---
To get this delivered to you every week, click here to open a subscribe form.
Last Week's Issue