To get these issues free by e-mail each week, just subscribe using the form on this page — your privacy is Randy's policy. (Or cruise around the web site to see more samples, archive, and info on our terrific book collections of thousands of past stories.)

---
Since 1994, this is the 1247th issue of Randy Cassingham's...

---
What I'm Reading Lately: In March, I told you about the upcoming publication of Dr. Alan Stern's book about the mission to Pluto, Chasing New Horizons: Inside the Epic First Mission to Pluto. (You may remember I worked on the Pluto mission pre-project when I was still at JPL.) I got my copy on publication day May 1. "Spellbinding" doesn't even begin to describe this book. It's beautifully written, and theykeep non-science people in mind: everything is nicely explained. The result is thrilling. See my full review on my blog: The Race to Pluto.
Another friend published a book this week too: Slow Travel: Escape the Grind and Explore the World just came out on Amazon's Kindle. Jennifer Sparks kindly gave Kit (my wife) an advance copy: Kit is currently doing one of the slowest trips ever! She's walking the Camino de Santiago the "French Way" — starting in Saint Jean De Pied De Port, France, over the French Pyrenees to Pamplona, and thenwest. The trek is about 800km, or around 500 miles. Plus any walking around to get dinner or see sights. She has been doing about 17 miles a day, and is most of the way through. What is she walking in? Xero Shoes! (The "Prio" model, as advertised this week, below.)
Slow Travel isn't necessarily about walking, but rather taking your time. For instance, before we met them, Jenn and her husband, Witt, hit the road in their high-top Ford van to drive to the tip of South America, hitting 19 countries ...with their young son in tow. What's "slow" in this case? They took 2-1/2 years to do the trip! The book is part describing how they did it, and part helping you plan your own slow travel adventure.
---
Meet the Pooperintendent: The football field at the high school in Holmdel Township, N.J., was put under surveillance — human poop was being found on the field or track "on a daily basis," police said. They finally caught the apparent culprit: Thomas Tramaglini, 42, lives about 3 miles away, and ran on the field's track each morning before dawn. Tramaglini is the Superintendent of the Kenilworth school district, a half-hour north. He has been put on leave (and still able to draw his$147,504 salary) after he was arrested and charged with lewdness, public defecation, and "discarding and dumping of litter." (RC/Trenton Times) ...This case raises so many questions it's hard to hold them in.
Negative Ghost Rider: Speculation abounded online about a possible coup attempt when security forces in Riyadh, Saudi Arabia, started shooting near the royal palace. Amateur video of the incident recorded loud gunfire lasting over 30 seconds. A senior Saudi official said King Salman was not at his palace at the time of the incident, and nobody was injured. What was up? Police said they shot down a recreational drone that had no connection to any rebels or anyone else who wanted tooverthrow the government. The official said the government would introduce regulations on the use of recreational drones. (MS/Reuters) ...If there's one thing the government knows, it's how to drone.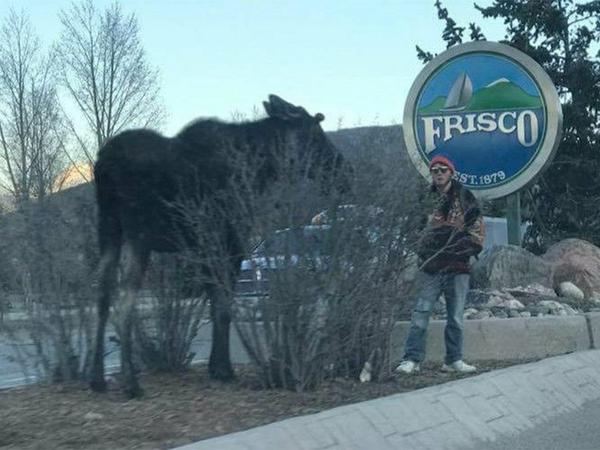 Wild Moose Chase: A driver in Frisco, Colo., saw a man chasing a moose in the middle of the street, and his passenger snapped a photo. The state's wildlifeagency wants to speak to the man, and released the photo in case someone recognizes him. While "harassing wildlife" is illegal, "We hope a conversation with this individual can help him understand the danger involved," said District Wildlife Manager Elissa Slezak, noting an adult moose can weigh over 1,000 pounds and can still easily outrun a human. The animal is clearly angry, she said, as evidenced by its ears being back and hackles raised, and moose will "defend themselves aggressively" whenthreatened. "It is likely this person does not realize how much danger he put himself in," Slezak said, "or maybe he does not care." (RC/Denver Post) ...You don't need to tell him: Darwin will take care of it.
This Issue's Exclusive Sponsor: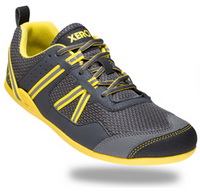 Your New Favorite Running And Fitness Shoe.
Xero Prio is our 'barefoot' running shoe, for men and women. It still has our famous protective minimalist sole, but with comfortable and super-lightweight uppers that look good, too. Check the reviews: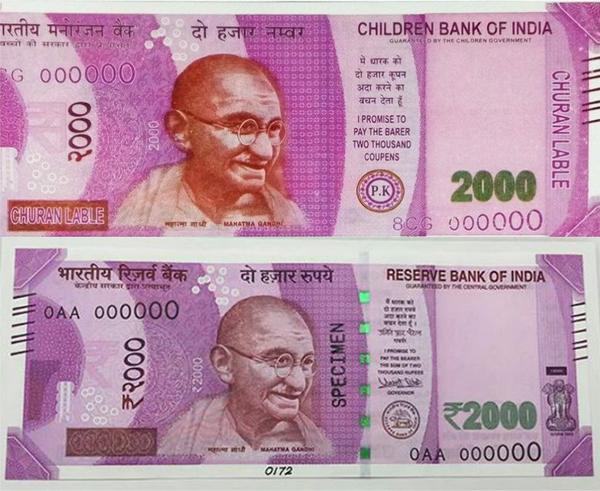 Funny Money: Ashok Kumar Pathak went to an ATM in Bareilly, Uttar Pradesh, India and withdrew 4,500 rupees (US$67.34). At least, he tried to. What the United Bankof India machine actually dispensed were bills that said things like "Children Bank of India". (Other than that, they looked pretty realistic.) Pathak was one of three customers to receive the counterfeit currency. Cash management companies load ATMs in India, and the custodian of such a firm was arrested last year after a New Delhi ATM dispensed "Children Bank" notes readily available in toy stores. (AC/News 18 India, Chennai Hindu) ...Passing counterfeit money is cheating. Getting it fromthe toy store instead of printing it yourself is cheating at cheating.
True is Reader Supported, mainly by Premium subscriptions. This week, that edition had nine more stories: Man arrested for trying to have sex in public ...with a car. FBI fugitive caught, an effort perhaps helped by the guy's large next tattoo reading "dork". Airline gives woman an apple; U.S. Customs gives her a $500 citation for not declaring it. Florida man stabs ex-wife for "putting voodoo on him." Man tries to get a selfie with a bear ...which promptly kills him. Whywoman left a really bad review for a restaurant on Yelp. Florida man arrested for stealing ballots from the mail and voting several times. Florida man tries to scam Hooters, but didn't count on one thing. And the story of the guy who can pretty much prove he has eaten 30,000 Bic Macs. Whew! You Can Still Read Them All: just ask for your upgrade to start with the 6 May issue. See your upgrade options here — they start at just $9.
This is No Game: State investigators in Florida jumped on the case: someone stole four hard drives from computers at the Florida Department of Revenue in Tallahassee containing "secret information" about taxpayers. A sophisticated identity theft ring, maybe? Maybe not: the trail led to Andru Reed, 21, an employee at a janitorial service the state contracts with. "Reed indicated that he had connected the hard drives to his Xbox to download video games without knowing what was on thehard drives," the Florida Department of Law Enforcement said. "We are confident that the information on the drives was not accessed." Reed has been charged with "offenses against intellectual property" and "offenses against users of computer systems," both felonies. (RC/Tampa Bay Times) ...Does the "intellectual property" refer to bootlegged Microsoft games, or the "secret information" about taxpayers? Asking for a friend.
---
His and Hers
University of British Columbia Prof: the Sex Robots Are Coming to Save Your Marriage. No, Really
Global News Canada headline
---
Did You Find an Error? Check the Errata Page for updates.
This Week's Contributors: MS-Mike Straw, AC-Alexander Cohen, RC-Randy Cassingham.
---
Last Week I Promised a Special and More Auctions. Now and then, I've been offering a "blow out" price on the older versions of True printed books as we are moving to newly revised editions. I've been trying to clean out my storage unit, where there are still cases of the original books. To get them out and help you to "spread the word" about how fun the stories are, the deal is that I send you a small box of books — all the sametitle — for less than my cost, with the idea that you'll give them away to people you think would enjoy them. I have a bunch of extra shipping boxes that nicely fit 8 copies, and that box is only $30 including shipping. You'll also get 8 bookmarks with info about the newsletter.
The bad news for non-U.S. readers: I'll only ship them to USA. To ship a small box like this to, say, Canada's capital Ottawa, my shipping cost is $47.25. For Australia, it's $78.95(!). (UK shipping is similar to Australia.) I just can't see anyone paying such costs, so I'm not even going to offer it: you'd be better off ordering the new versions via Amazon. Sorry.
For the rest of you, the deal ends May 26: see details and order here. Yes, you can order more than one box: the idea is to get them out there!
Gearing Up the Auctions Again: Now that I'm back from my travels, let's get back to fun auction items. I've been mostly auctioning off various bits of my "NASA Collection" — goodies that I accumulated during my tenure at the Jet Propulsion Laboratory.
The first is (I think!*) the last of my Space Station "logo" pins. I was hired at JPL in 1986 specifically to work on the Space Station project. On a trip to NASA Headquarters in Washington D.C. for meetings with my project sponsor in 1988 or 1989, he mentioned that there were new Space Station "logo" lapel pins made, but said they had not been officially approved yet, nor were they available for distribution. But he had a box of them right there, and he let me grab a handful of them. I foundwhat I had left several years ago, and auctioned off two of them, most recently in 2013; I kept the last one for myself. Well, now that one is going too.
But wait, there's more. 🙂 When I was still working at JPL, I gave one of the pins to a co-worker and told him the story. And he told me a similar story back! Except his wasn't about pins, it was about an embroidered patch with the same logo! He gave me a couple; as I recall, I auctioned one off years ago, and have one of those left, too. Now, I'm offering both as a set to the highest bidder.
That auction is here: Space Station "logo" pin and patch.
*What do I mean "I think" this is all I have left? There's another one that I actually wore. It's probably in a box with other pins ...that I can't currently find. The one on auction is at least the last "new" one — still in its original presentation box. See photos on the auction page. That's one reason. The second is to the next items on auction....
Then... An Earlier Auction was for two beautiful Space-themed neckties — "new old stock" (never worn, or even been off their hang tags). I had three, and kept one that I had been wearing that has a Hubble Space Telescope theme. Well after that auction was over I mentioned it to Kit, and she said, "Did you sell the other ones, too?" Um... what "other ones"?! She took me into the closet and showed me there were four more. Including two with the Hubble Space Telescope theme.D'oh!
I had thought I had another Hubble tie, and another design or two, but hadn't seen the others in years and thought they were gone. Kit probably unpacked them when we moved here, saw they were "new," and put them in a safe place, rather on my tie rack. So I'm a bit sheepish that there were more than I originally thought, but she is sure these are all. I'm still keeping my one Hubble tie, but the four "brand new" ones are listed in three separate auctions now:
View auctions for the Hubble Telescope-theme ties, the Planet-theme tie, and the Space probe-theme tie. All auctions close May 24.
---
Ten Years Ago in True: Does Hallmark Have a Card to Soothe the Easily Offended?.
Today on Randy's Random: Got a headache? Strengthen the Wall.
This Week's Honorary Unsubscribe goes to James Thorp. An electrical engineer, Thorp helped make the electrical power grid more stable to reduce blackouts, and reduce their area and duration when they do happen. It's a fascinating story you can read in the archive: James Thorp.
And it's a bad month for drummers: So long John "Jabo" Starks, drummer for James Brown, and The J.B.'s, dead from leukemia May 1 at 79; Stu Boy King, drummer for The Dictators, dead May 1 of pancreatic cancer at 64; and Ben Graves, 46, the drummer for Murderdolls, dead from cancer May 9 at 46.
---
Basic Subscriptions to This is True are Free athttps://thisistrue.com. All stories are completely rewritten using facts from the noted sources. This is True® is a registered trademark. Published weekly by ThisisTrue.Inc, PO Box 666, Ridgway CO 81432 USA (ISSN 1521-1932).
Copyright ©2018 by Randy Cassingham, All RightsReserved. All broadcast, publication, retransmission to e-mail lists, WWW, or any other copying or storage, in any medium, online or not, is strictly prohibited without prior written permission from the author. Manual forwarding by e-mail to friends is allowed IF 1) the text is forwarded in its entirety from the "Since 1994" line on top through the end of this paragraph and 2) No fee is charged. We request that you forward no more than three copies toany one person — after that, they should get their own free subscription. We always appreciate people who report violations of our copyright t
---
You can subscribe free by e-mail and get this delivered to you every week.
This Week's Issue