Long-time readers may remember that years ago, I had a separate mailing list called "Randy's Random" — mostly jokes and funny stories. But how to deal with graphics? I didn't want to email graphics, so Randy's Random then morphed into Jumbo Joke, which (as you probably know) ran for years. I sold it in 2016.

Starting the Day with Thinking
When I wake up in the morning, I usually start the day slowly. I think about whatever, plan my day or business strategies, etc. Well, Thursday while doing my morning thinking, I returned to a previous topic: how much time I spend on Facebook creating content to make money for …Facebook. I find, and create, a LOT of great memes: entertaining and/or thought-provoking stuff that gets a LOT of views, "likes" and comments for …Facebook.
Meanwhile, Facebook actually shows that great content to fewer and fewer people who have said they want to see that content. Facebook, of course, is very happy to show it to more of those people who have asked to see it! All I have to do is pay them a lot of money to do so …for no return on that investment.
Enough!
I didn't become a publisher to let others make the money my work generates, and I want my own archive of my own work, rather than have to find things on Facebook, which doesn't have search capability on "pages" anyway. So, what to call this new project?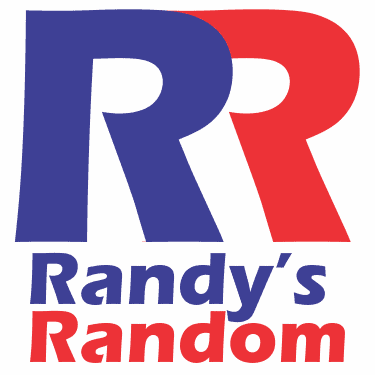 And that's when I thought about Randy's Random. Sure enough, RandysRandom.com was available (apparently never registered by anyone before — not even, smack my head, me). I grabbed it that afternoon, and the new site's already up and running. Well, not just up and running, but I decided to call it a New Year project and have daily content posted going back to January 1.
That first post is here: Louis C.K. on Bored Children, and the home page, of course, is https://RandysRandom.com. (A bookmark to https://randysrandom.com/?redirect_to=latest will always take you to the most-recent post.)
Subscriptions Are, of course, Free
You can subscribe to email notifications for when new posts come out (very brief, title and link only, and with variable frequency) so you don't miss anything.
My advice: start with that first post and scroll through (navigation links are at the bottom of the page). You're welcome to comment on any of the posts. (Comment function is, yes, provided by Facebook, so you have to be logged in to Facebook to comment. Why use Facebook for comments? Almost no spam that way, because theoretically people are posting with their real name and, for the same reason, there will be less trolling.)
Because… I don't shy away from religious or political topics. (This morning's is a notable example — politically.) Naturally, the site is non-partisan on both subjects: the site is happy to be amused by both sides; of course the key is, is the meme entertaining and/or thought-provoking?
I know many of my readers are sight-impaired: the design of the site is to copy any text from the graphics into machine-readable text so you can read it. However, imagery in the graphics are not described. Had to draw the line somewhere with the consumption of my, and my assistant's, time.
I'll still post on True's Facebook page from time to time since when you share (especially) True-related items, that does help bring in new readers, so there is a "return on investment" for the time spent. But I won't be posting there nearly as much …not counting auto-posts, such as Randy's Random links! If you like my Facebook posts, you'll love RR, since you'll actually be able to see (and still share) the posts.
Enjoy!