It's Independence Day weekend in the U.S., and I thought I'd share a couple of photos I took yesterday in the "real" Rural America.

I spend a lot of time writing about dumb people doing dumb things. One thing I think is dumb is forgetting what Independence Day is all about (hint: it's not about a day off, or BBQs, or fireworks!)
This photo was taken last evening in Ridgway, Colorado. The bridge spans the Uncompahgre River, which you can sort-of see in the shadows:
That's a view to the east of where I was. The shot to the south — toward Ouray — is interesting too, if not quite as spectacular, and shows the other end of this rainbow. The rainbow was so bright against a dark foreground, the camera was a bit overwhelmed by it all: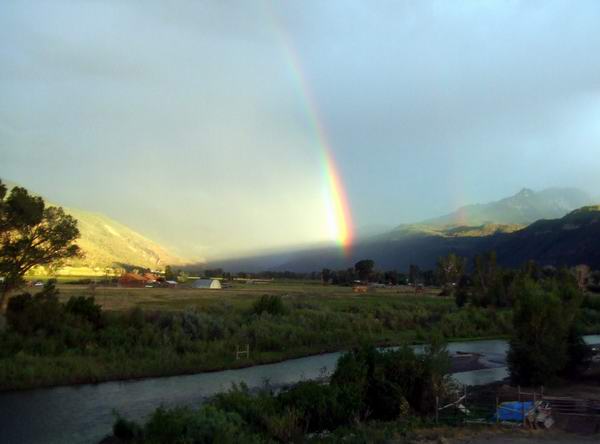 Be safe this weekend. That's easier if you're thoughtful. And remember how many fought and died for our freedoms before you casually give them away.