When I talk about how independent sites like True need your direct and ongoing support, I'll often emphasize that all independent sites need such support; if you like "them" (whoever "they" might be), you need to support them so they can continue. And indeed one of the oldest, most venerable content sites has stopped publishing and is in very real danger of failing completely.

It's one you've probably heard of. Like True, the Top Five list has been publishing since 1994, but it ceased publishing new content in August.
That's a tragedy.
Right now, my friend Chris White is struggling to get things going again, and is selling nifty ad spots on his home page to get the funds to do it. I did buy some squares, but I'm not suggesting that you have to do that (but it'll help!) He also has a "premium" type subscription, but you don't have to do that necessarily either (but it'll help!)
We All Need Readers
You can also help by signing up for the Letterman-like humor lists (for now, you'll get classic "best-of" content). You can help by spreading the word about his unique, independent content.
How? Like many have done for True, you can forward their free newsletters to friends with your recommendation. You can put links on your blog or web site. (Or Twitter page, or Facebook page, or….)
Again, all independent content sites, not just True, truly do need your help to compete against the media giants. If you don't help, the little guys can and will fail, leaving you only with content from the media giants — and in that world, we all lose.
I look forward to your comments on this — or your favorite story about Top Five.
2010 Update
I saw Chris a party at Club 33 in December 2010. He is working on a plan to keep the Top Five list going.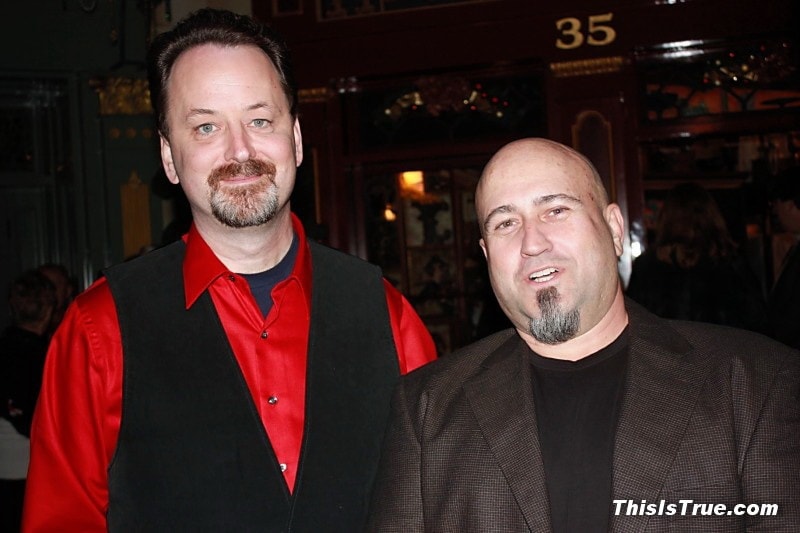 And in 2012…
Well, it really is dead: Chris sold the Top Five domain. And The Internet Tourbus ceased publication in 2011. Sigh!
– – –
Bad link? Broken image? Other problem on this page? Use the Help button lower right, and thanks.
This page is an example of my style of "Thought-Provoking Entertainment". This is True is an email newsletter that uses "weird news" as a vehicle to explore the human condition in an entertaining way. If that sounds good, click here to open a subscribe form.
To really support This is True, you're invited to sign up for a subscription to the much-expanded "Premium" edition:
Q: Why would I want to pay more than the minimum rate?
A: To support the publication to help it thrive and stay online: this kind of support means less future need for price increases (and smaller increases when they do happen), which enables more people to upgrade. This option was requested by existing Premium subscribers.