Another example of a photo really adding to a story. From True's 25 June 2006 issue:
Bearcat
Suzanne Giovanetti of West Milford, N.J., was sitting reading when her husband said there was a bear in their back yard. She grabbed her camera and ran out on her deck to find the bear had been treed — by the neighbor's tabby cat, Jack. After 10–15 minutes the bear finally jumped out of the tree and ran, with Jack in hot pursuit. It escaped by climbing another tree. "He doesn't want anybody in his yard," Jack's owner said. (Newark Star-Ledger) …Yeah, but the bear doesn't know Jack.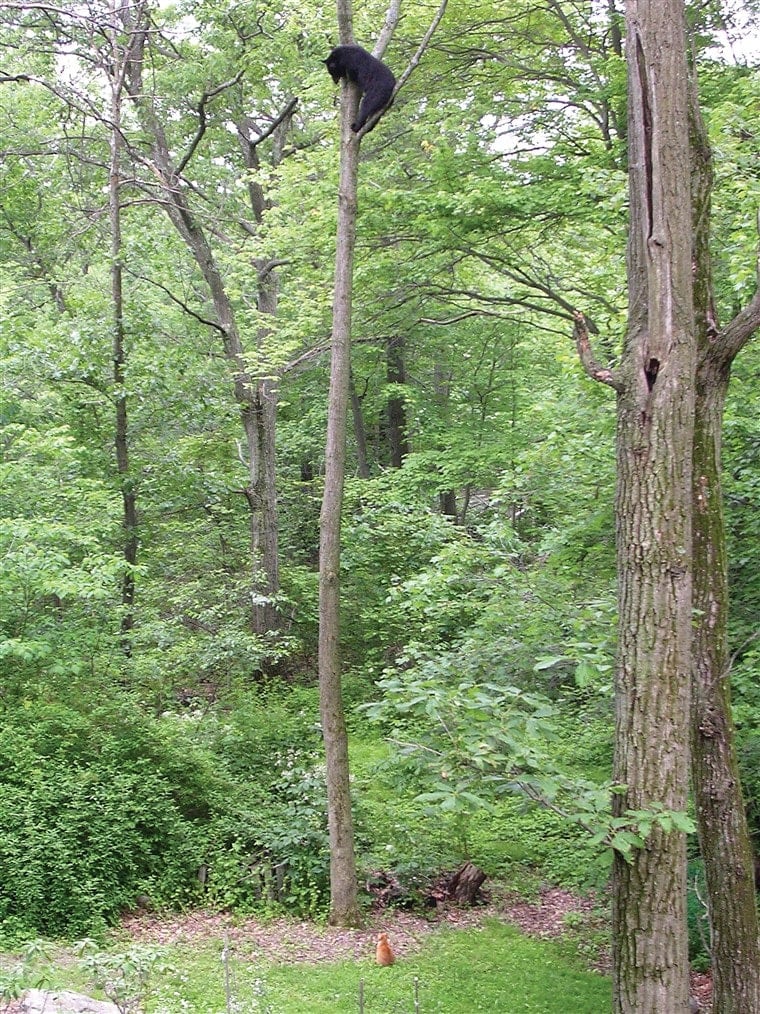 – – –
Bad link? Broken image? Other problem on this page? Use the Help button lower right, and thanks.
This page is an example of my style of "Thought-Provoking Entertainment". This is True is an email newsletter that uses "weird news" as a vehicle to explore the human condition in an entertaining way. If that sounds good, click here to open a subscribe form.
To really support This is True, you're invited to sign up for a subscription to the much-expanded "Premium" edition:
Q: Why would I want to pay more than the minimum rate?
A: To support the publication to help it thrive and stay online: this kind of support means less future need for price increases (and smaller increases when they do happen), which enables more people to upgrade. This option was requested by existing Premium subscribers.