Sometimes It's Really Tough to write True — to be entertaining and thoughtful when your mind is preoccupied by something so pressing, it's all you can think about. This weekend was one of those times.
Thursday afternoon, I got a message from a friend in Minneapolis, a former member of the mastermind group I run for online entrepreneurs. "Randy, did you see this?" — and a link to a newspaper article.

It was a horrendous article about an entire family wiped out in a murder-suicide near him. Why would he think I would want a sad article like this for This is True?! I thought to myself. Then my eyes landed on the name of the dead family's father: Brian Short.
It felt like I had just been kicked in the chest by a horse: Brian was a good friend of ours — and a current member of my mastermind group. He has a wife and three kids. Police weren't saying who did it. It exploded into national news, and even overseas, a cautionary tale that even "rich people" face tragedy (a lot was made of their "$2 million lakefront home").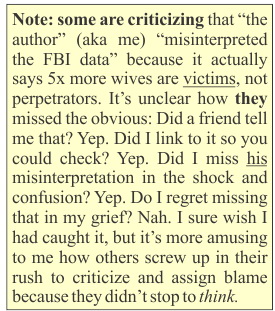 My immediate suspicion was that maybe the teen boy had gone berserk and killed his parents and his sisters. A friend told me that FBI Crime Statistics show that in family murders, the murderer is the wife five times as often as the husband.
I had never met Karen (or his kids), so I didn't know; is it OK to hope the murderer is your friend's wife, rather than him? It seemed even more distasteful to hope it was his 17-year-old son. But I knew Brian wasn't capable of doing such a thing, adding confusion to the shock and sadness.
Brian was a critical care nurse dedicated to improving and saving lives. When he was in nursing school in the 1990s, he got on this new "Internet" thing to learn more about his profession — and found virtually nothing. So he started a web site for nurses that really took off, since there was a need.
AllNurses.com has grown and grown under his leadership, so much so that he left his nursing job so he could help his profession to give better care to people. According to a local article about him, the site has hundreds of thousands of members in active forums, thousands of articles, and was recently grossing about a million dollars a year from medical advertisers, which allowed him to hire staff to provide even more to his members.
I had spent a lot of time with Brian: in my group we take time to actually connect, in person, even though we're online entrepreneurs. We understand the value of presence — actual human connection — and get technology out of the way and talk in a room together. Brian came to most of the conferences, learned a lot about how to make his business grow, and generously gave back year after year. He was a big teddy-bear kind of guy; the women in the group described him as "sweet" — and he was. A gentle and caring man who always had a smile, was truly modest about his business achievements, and still had the helping attitude of his first profession.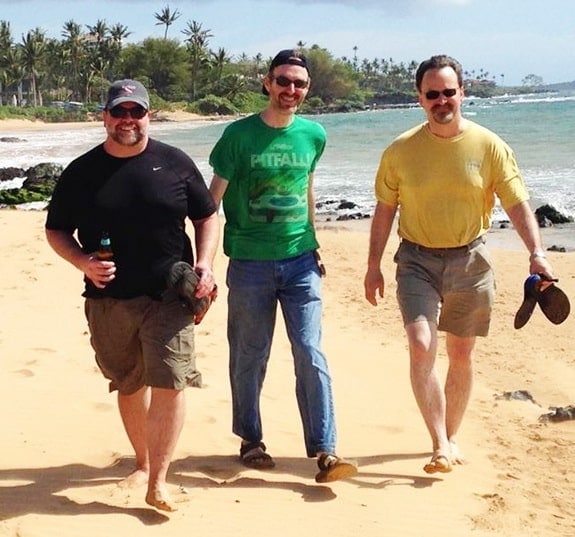 Earlier this year, Brian told the group he had been sued. The suit at least sounded frivolous: a training company complained that a forum member had given them a bad review. Federal law says that sites aren't responsible for what members post, so Brian wasn't concerned — but as months dragged by, the legal bills started piling up, and I later learned Brian had been put on antidepressants.
He dropped off the radar: I hadn't had any emails from him in a few weeks. And then came the news that he was dead — Brian, 45, his wife Karen, 48, and their three high school aged kids, Cole, 17, Madison, 15, and Brooklyn, 14, were killed in their sleep. What the hell could have happened?!
By Friday police had confirmed Brian did it. Yet I knew that was impossible. Even if he was despondent enough to commit suicide, there's no way he would harm his family. My theory (yet to be confirmed) is that he had some sort of bad reaction to the antidepressants; some are well known to cause suicidal thoughts, especially in the early stages of treatment. Doctors are supposed to monitor patients closely early on. This was a tragic enough case: it would be even more tragic if the medical profession he belonged to failed him, giving him drugs that altered his mind so much that he truly was a different person.
Some of the comments on the news articles I saw said it's obvious Brian was "evil" — or a "privileged rich millionaire" who "couldn't handle not having lots of money." If I was to rank everyone I know from most likely to kill their family to least, Brian would have been way in the back. In all the time we spent together, I never even saw him angry, or raise his voice. "Privileged" rich guy? Hardly. "We were very poor growing up," he once told me. "I lived in the ghetto on the north side of Milwaukee. This humble beginning was a great source of passion to want more and do something better with my life. My first job was picking up my neighbor's dog poop for 25 cents a day when I was 8. I was so proud." The American Dream in action: working hard, and getting ahead, one turd at a time. If he didn't take any days off, he made $1.75 a week! After dog poop, "I mowed lawns, cut grass, helped neighbors do anything," he said. His best friend's mom was a nurse, and that's what led him to the profession.
I know you all have your own tragedies in life, so I'm not asking for sympathy. But True is about thinking, and here's something to think about: why do the online commenters on such news articles lash out so viciously? They assume "evil" or "privileged" when the reality is, he was a kind and humble man. I think the commenters are angry. My wife noticed that several of our friends mentioned that they were "angry" over the killings too. Why? she asked me. "Why angry?"
Because when you either don't understand the back story, or understand it so well that you know Brian wasn't evil or a money-hungry privileged bastard, you have to admit something to yourself: if a guy that sweet, humble, generous, and kind could murder his entire family, then anyone can. That idea scares people, and they don't like the fear so they lash out in blind anger. Antidepressants are given out like candy in this country, yet they can have terrible side-effects. We all ask ourselves, could this happen to me? And if you knew Brian, you have to admit it: yes. Yes it could. Especially since few of us are as sweet and gentle as Brian was.
My deputy coroner wife says it takes 6-8 weeks to get a full blood toxicology report back, which might give some answers. Long before then, the haters will have moved on to some other imagined outrage, and will have forgotten this one.
The (since updated) article our mutual friend sent me: Minneapolis Star-Tribune
Brian's site for nurses: AllNurses.com
Then the Other Shoe Dropped.
When we woke up Saturday, we got more bad news. Another member of the group, who has been on a world tour with his wife, decided to "go offline" for two weeks and climb Mt. Kilimanjaro. He didn't make it back: he was killed in a climbing accident. Kilimanjaro is big (19,341′, or 5,895m), but accidents there are rare. Apparently, Scott was killed by a rockslide.
Scott Dinsmore was only in the group for a year, and I had only met him once. But what an impact he had! He was wowed by his first mastermind meeting, and couldn't scribble fast enough in his notebook as he absorbed new ideas. He was all about helping people find the right job — doing something they actually cared about — and living life to the fullest. And boy, did he model that well.
His business, "Live Your Legend", is a "global community dedicated to helping people find and do work they love and make a difference in the world — and surround themselves with the people who make it possible," he told us when he joined. "Surroundings and environment are the foundation of how we help people and what sets us apart from sites with a similar 'do work you love' focus — I believe the fastest way to do the things you don't think can be done is to hang around people already doing them (which I'm guessing is probably a good part of the reason why this group has been so successful for everyone)."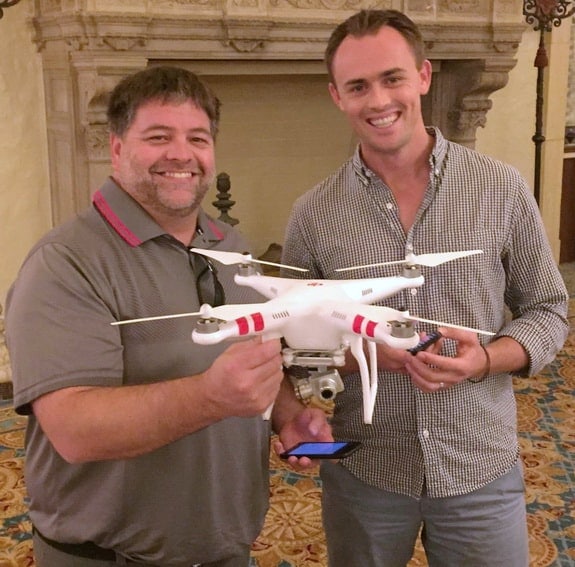 Two years before he had joined us, Scott gave a talk at TEDx in San Francisco. Even though it was "only" a TEDx (as opposed to the main TED conference) talk, and even though he was only 30 years old at the time, it really resonated with people: it has millions of views.
His whole being resonated with people: on his world tour with his wife, Chelsea, he would announce meetups with his tribe — and got huge turnouts. Even he was surprised by how many came to the "Live Your Legend Local" events. And I don't just mean in big cities like Paris and London, but even places like Veliko Tarnovo, Bulgaria. In all, he went to over 200 cities in 57 countries.
Scott truly "Lived his Legend" — he was one of the most joyful people I've ever met. It's a little bit of comfort knowing he died while truly living his life to the fullest. He was 33, and he and Chelsea had just celebrated their fifth wedding anniversary the week before.
Scott's Site: Live Your Legend
So yeah, it was a tough weekend, and a reminder that we are fragile, and our minds or bodies can break. There's no guarantee any of us will see tomorrow, so give your spouse, partner, kids, or others you care about, an extra hug. Today.
– – –
Bad link? Broken image? Other problem on this page? Use the Help button lower right, and thanks.
This page is an example of my style of "Thought-Provoking Entertainment". This is True is an email newsletter that uses "weird news" as a vehicle to explore the human condition in an entertaining way. If that sounds good, click here to open a subscribe form.
To really support This is True, you're invited to sign up for a subscription to the much-expanded "Premium" edition:
Q: Why would I want to pay more than the minimum rate?
A: To support the publication to help it thrive and stay online: this kind of support means less future need for price increases (and smaller increases when they do happen), which enables more people to upgrade. This option was requested by existing Premium subscribers.