I Expect to Be Called Names for my tag on the last story this week. Let's start with the story, in the 29 January 2017 issue:

Freak of Nomenclature — Protest Department
A group of women from Athens and Marietta, Ohio, chartered a bus to take them to Washington D.C. to participate in the Women's March protest the day after Donald Trump's inauguration. A few days before the trip, the assigned bus driver, an apparent Trump supporter, solicited feedback on her Facebook page as to what she should do. The consensus: make sure the women didn't get to Washington, maybe by sabotaging her bus. "Lol all good ideas," the bus driver replied. "Humm thinking that serpentine belt just broke… 24-hour road-side service lol it's a 6-foot belt… lol." When the women arrived for the trip, the driver told them the bus's battery was dead. In the hours that followed while waiting for a service truck, the group found a copy of the driver's Facebook posts and confronted her. Then, "the bus miraculously started working again and was ready to go within 10 minutes," said one of the riders, bartender Sierra Crenshaw. Still, most didn't feel safe riding with the driver, and either didn't make it to Washington or used alternative transportation. The post has since been deleted from Facebook. The Athens News wouldn't print the name of the S&S Coach driver involved, but other media weren't so shy: she was Donna Hinderer. (RC/Athens News, Parkersburg News and Sentinel) …There has been no word about her fate from her boss, Ida Fireder.
Names? "Lefty Libtard" or something. (No, I haven't had anyone call me that particular one, but I've seen it in Facebook comments recently, as if that's a valid debate technique.)
Not Much of a Choice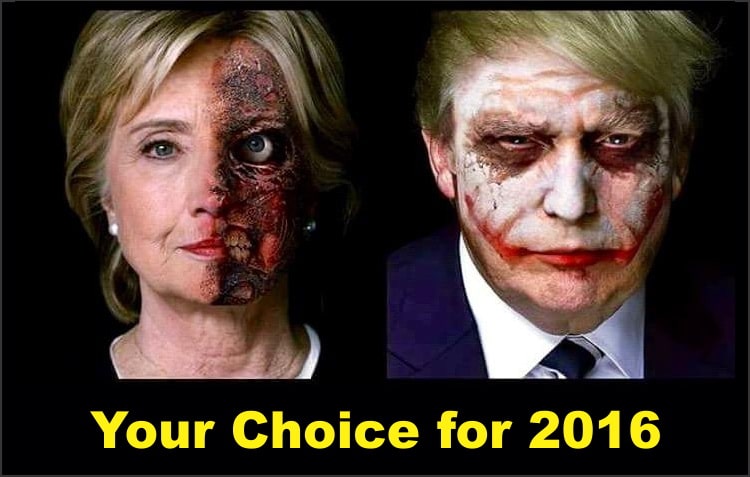 While I've not made it any sort of secret that I wasn't in favor of Trump or Clinton in the 2016 election, had I been her boss "Ida Fireder" not for her political beliefs, but because she didn't do her job. She discussed sabotage of her work vehicle in public and lo and behold, there was a problem with her bus.
Did she actually sabotage it? Hard to say for sure, but it walks like a duck, and the customers felt unsafe because of her actions. You're darn right I'd've fired her! Same if she had been a Hillary supporter, and didn't get Trump supporters to the inauguration under the same circumstances the day before. In which case there'd be some opposite slur.
Insider Information
The story was brought to my attention by reader Deanna in Ohio — who was one of the passengers who didn't feel safe, and took alternative transportation to Washington. I sent her the story last night and asked for her comments. She replied:
She's not been fired from S&S and they have found no wrongdoing. [Trip organizer] RallyBus has offered all of us who did not get to the march with either a full or partial refund. Personally, I think it should be full and not sure for their reasons for the partial refunds.

The 5 of us out of the 31 who did not ride the bus want the emphasis to be on safety. She joked about causing harm…She joked about causing harm and happened to be a Trump supporter. I'd have to look back through the different stories and news broadcasts, but the owner of S&S did get to the inauguration just fine the day before, on one of his buses.

But really, I'm most concerned about the safety of anyone who might have a different view than those of Donna Hinderer and her boss, Earl. Also, the implications of the harm to the First Amendment all over this: right to assemble, speech etc. It was our choice to go to Washington D.C., pay for the ticket and trust our safety to someone else.

In spite of this hinderence, five of us did go and practiced our First Amendment rights. It was powerful and hopeful. It was hopeful because I knew we were not alone in our beliefs, our voice and that to borrow a slogan from HRC, we're stronger together.

I'm still sad that the 5 of us who drove, got so tired. We got there late, left earlier than we would've liked, because of this woman's inability to do her job. She took our choice away. But her choice did not take away my ability, our ability, to make a statement of presence and perseverance.

Thanks again Randy for looking at this. Lemme know if you can find Ida Fireder.
Will do.
– – –
Bad link? Broken image? Other problem on this page? Use the Help button lower right, and thanks.
This page is an example of my style of "Thought-Provoking Entertainment". This is True is an email newsletter that uses "weird news" as a vehicle to explore the human condition in an entertaining way. If that sounds good, click here to open a subscribe form.
To really support This is True, you're invited to sign up for a subscription to the much-expanded "Premium" edition:
Q: Why would I want to pay more than the minimum rate?
A: To support the publication to help it thrive and stay online: this kind of support means less future need for price increases (and smaller increases when they do happen), which enables more people to upgrade. This option was requested by existing Premium subscribers.