While Looking for Something Else, I came across this letter from a reader dated May 30 …2005:

I was just sitting here at work and found myself eagerly anticipating your next issue, which is about to arrive in 30 minutes. I thought I'd send you a compliment on this since most things in my life are not interesting enough for me to actually wait in anticipation of them. I love your work. Very consistently well done.
Not only was Russell in California waiting, he was waiting at work — and the time stamp on his message was 7:41 p.m. By that point, Russell had been a Premium subscriber for more than six years. And here today, ten years later, he's still a Premium subscriber, with no lapses in his subscription.
He's not even the longest Premium subscriber; there are many more who have been getting True for big chunks of their lives. That's what the Internet has enabled for writers, and it's a huge shift in the way things were.
The Patronage System
Before the Internet, writers had to have a publisher, or maybe a rich patron or two, to fund their work. True has thousands of supporting patrons, but instead of putting up big money, they put up just a little bit each, and it makes True possible.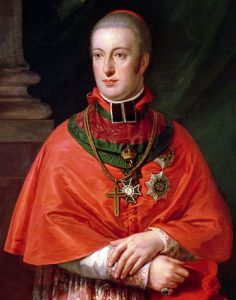 Here's the problem with having one rich patron: he might try to dictate the content. "Do more zero tolerance stories," maybe, even if I think they need to be spread out more. Or "Don't ever make fun of atheists again!" It's hard to resist such demands when you only have one backer, or even two or three.
But when you have two or three thousand? That's liberating: now I can write the way I want. Sure it's possible to make one mad, but having him close his wallet and stomp away won't force me to to spend my days asking everyone I meet, "Would you like fries with that?" (Not that there's anything wrong with that: I've worked in food service too. But I think I can do more for the world here!)
Surely you can see how that's truly liberating.
"Stay As Long As You Want"
I do know that not everyone can afford the fee, in part because I've been there myself, so I've always said if you can't afford Premium, you're welcome on the free distribution forever. There's an instructive story in that, too — my being there myself.
Ironically, it was because the manager — one guy — at the ambulance company I worked for didn't like me. He told upper management that he laid me off …and told my fellow medics I had been fired for some transgression or other. Even with unemployment benefits due to the layoff, I suddenly had to make choices about what I could afford to eat that month. Whether I could put gas in my car to go to job interviews. Rent and car payment? Well, it was tough; even a buck a week for something "fun" was out of the question.
Some months later, upper management figured out that the low-level manager was a power-hungry fool, and not only fired him, but they gave me the now-open slot. Not as manager, but as a medic again; they decided the small division didn't really need a middle manager at all, that we medics could deal with the day-to-day issues. And we did.
And It Was a Turning Point
But the whole thing made me realize that what I really wanted to do was go back to school and learn to write better, and faster, since my original childhood dream was to be a writer. Now again employed, I got my bank account back in order, and went and got my journalism degree.
Being a reporter was never a goal: I wanted to be a newspaper columnist. Yet, as I also learned at journalism school, the "rules" of the newspaper business said that was impossible: one had to pay their dues as a reporter for some years first. Not wanting to be a reporter even to meet my real goal, I leveraged my science writer specialty into a great job at NASA's Jet Propulsion Laboratory.
In the early 1990s, eight years into my JPL career, the Internet was really ramping up, and I figured out how to make my original dream happen. I realized that I just needed to remove the word "newspaper" from the job title: cut out the middlemen — the low-level (if you will) manager, otherwise known as the editor, and the upper-level manager, otherwise known as the publisher — and use the Internet to reach my audience directly.
This is True was born, and two years later I quit NASA to work full time on True. The first issue was 26 June 1994, so later this month is the end of True's 21st year.
True Couldn't Have Done That without patrons. Not "just" the folks who pay for the Premium upgrade, but all of you who actually engage with This is True. What's the difference between "just" a reader and a patron, then? Patrons are reading this! Casual readers blow past stuff like this, and certainly don't bother to click through to the blog. Even if they can't afford to pay for Premium, true patrons love True, engage with it, recommend it to their friends, and allow what's in these pages to stimulate thought.
So if you are one of that breed, thank you for helping me get to 21 years. My next goal is to finish 25 years, and we'll see beyond that if there will be a new goal. There are ways to help True without spending any money, and this page will provide some ideas.
Meanwhile, True always needs more supporting patrons — Premium subscribers. When you've been going for 21 years, one thing you learn is …patrons die! It's startling every time it happens, and I got a note this week from some family member to let me know a Premium subscriber had died. So if you can step into that now-vacant slot, I would truly appreciate your help: upgrade information is here. Either way, thanks again for being there for a good chunk of True's 21 years, and here's to the future, whatever it may hold!
– – –
Later, I adopted more formal "Patronage" to help readers help support the publication. There's Patreon, and a similar direct support mechanism without Patreon's fees off the top. Together, they brought in enough that I was able to remove outside ads from this site. I hope you'll join them to increase what's provided to the readership.
– – –
Bad link? Broken image? Other problem on this page? Use the Help button lower right, and thanks.
This page is an example of my style of "Thought-Provoking Entertainment". This is True is an email newsletter that uses "weird news" as a vehicle to explore the human condition in an entertaining way. If that sounds good, click here to open a subscribe form.
To really support This is True, you're invited to sign up for a subscription to the much-expanded "Premium" edition:
Q: Why would I want to pay more than the minimum rate?
A: To support the publication to help it thrive and stay online: this kind of support means less future need for price increases (and smaller increases when they do happen), which enables more people to upgrade. This option was requested by existing Premium subscribers.