Another story that's immeasurably enhanced by its security camera video. From True's 12 December 2010 issue.
Illuminated
It was all captured on a security camera in front of a pub in Crawley, West Sussex, England: one man threw bricks through the glass door to make a hole, and the second man tossed a lit firebomb into the hole. But the second man missed, and the bomb bounced right back, landing right where the first man was crouching, and exploded into a fireball. Neither man received significant injury, and once they recovered from the shock they turned and ran — and the first man ran straight into a light pole, knocking him to the ground. When he went to a clinic for treatment for his injuries, police made the collar. Despite the video evidence, Amir Ali, 28, denied being involved, but was convicted. Police still don't know who the other man is. (RC/London Telegraph) …Surely there's a lamp post out there with his name on it.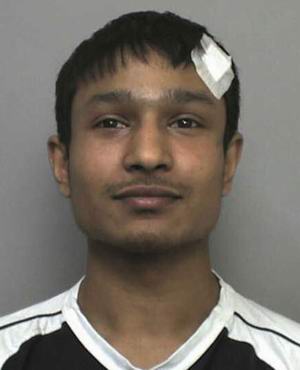 And now the video:
– – –
Bad link? Broken image? Other problem on this page? Use the Help button lower right, and thanks.
This page is an example of my style of "Thought-Provoking Entertainment". This is True is an email newsletter that uses "weird news" as a vehicle to explore the human condition in an entertaining way. If that sounds good, click here to open a subscribe form.
To really support This is True, you're invited to sign up for a subscription to the much-expanded "Premium" edition:
Q: Why would I want to pay more than the minimum rate?
A: To support the publication to help it thrive and stay online: this kind of support means less future need for price increases (and smaller increases when they do happen), which enables more people to upgrade. This option was requested by existing Premium subscribers.