I Wanted to Cover a Story, but I knew there was no way I could put it in the newsletter: it would cause the issue to be trapped by about 90 percent of readers' spam filters.

But I can post it on my blog and point you here! Don't worry: it's "Safe for Work."
Consider this an "extra" story for the 7 May 2017 issue:
Apartment 419
Acting on a tip, Nigeria's Economic and Financial Crimes Commission agents raided an apartment in Lagos. There were no reports of arrests, but the tip was accurate: they seized $43 million in U.S. bills, 27,800 U.K. pounds (US$35,000), and 23.2 million Nigerian naira (US$75,000). Most of the money was stuffed into fireproof file cabinets hidden behind a wardrobe. (RC/CTV) …And you can earn a substantial percentage of the money by helping them get it out of the country.
The "419" in the slug refers to the section of the Nigerian Criminal Code dealing with fraud, and there's so much fraud being perpetrated over the Internet from Nigeria — and so many fall for the really quite obvious scam — that most Internet security experts can quote the section number from memory. I certainly did when writing this.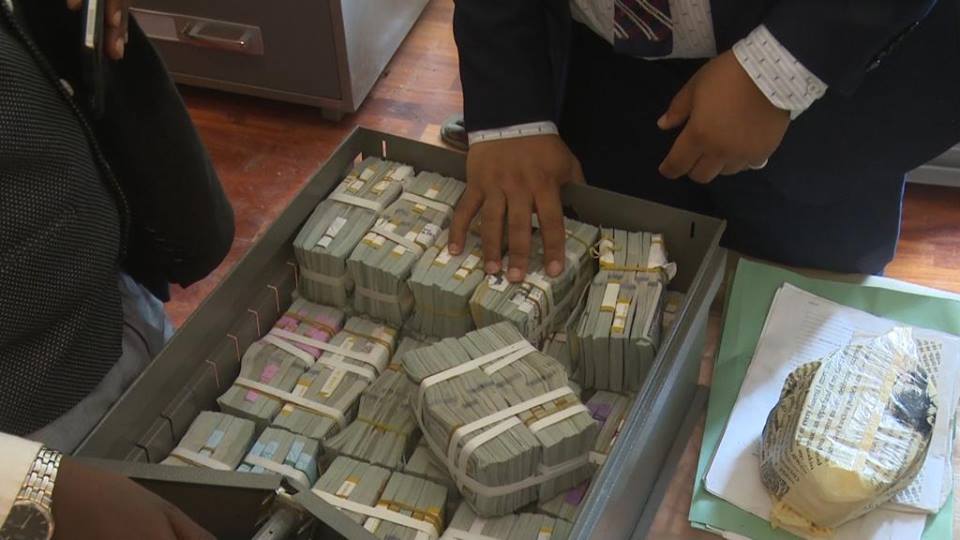 So Common, There's a Spam Filter for It
The most-common "Nigerian scam" is the advance fee con, which promises unlikely riches if you pay a small fee for shipping, or to bribe officials, or to pay wire transfer fees, insurance, taxes, or anything else they'll think you'll fall for. Fee after "advance" fee piles up, growing ever larger — and the dupes keep paying because they don't want to "lose" their growing "investment" — which of course was lost the second it was paid.
It's nice to hear that there is an Economic and Financial Crimes Commission in Nigeria working to clean things up. The more success they have, the better the reputation for Nigeria as a whole — and the less likely that the very mention of the country's name in an email will result in it being filtered as spam.Further Reading
– – –
Bad link? Broken image? Other problem on this page? Use the Help button lower right, and thanks.
This page is an example of my style of "Thought-Provoking Entertainment". This is True is an email newsletter that uses "weird news" as a vehicle to explore the human condition in an entertaining way. If that sounds good, click here to open a subscribe form.
To really support This is True, you're invited to sign up for a subscription to the much-expanded "Premium" edition:
Q: Why would I want to pay more than the minimum rate?
A: To support the publication to help it thrive and stay online: this kind of support means less future need for price increases (and smaller increases when they do happen), which enables more people to upgrade. This option was requested by existing Premium subscribers.