If someone — probably a friend — sent you to this page, read it carefully! This is a true story, from This is True's 15 January 2012 issue.
Just How Stupid Are You?
A 65-year-old South Korean man got a random "spam" e-mail saying he had won tens of millions of dollars in the lottery, and went to South Africa to collect. The greedy man not only had not entered any lotteries in Africa, but stupidly took his daughter with him when he went for the money. The moment they arrived they were kidnaped — the scammers simply sent a taxi for them. The so-called "419" scam, named for the section in the Nigerian criminal code describing fraud, is so widespread online that most people who review their spam filters will literally find such come-ons daily. And by the poor spelling and grammar, lack of personal details, and other clues, they are generally very easy to detect as frauds. But the unnamed man and his daughter, who was described only as in her 30s, bought into it, and were being held for a 6.5-million-pound (US$10 million) ransom. The dumb duo were rescued only because their taxi driver escaped and notified police. "Members of the SAPS rescued the captives, before the ransom money was deposited," said Col. McIntosh Polela of SAPS — the South African Police Service. The six who were holding them, five Nigerians and a South African, were arrested, but it's unclear whether they will face prosecution: the traumatized victims fled home to South Korea when they were released, rather than providing evidence to the police. (RC/London Guardian) …Man: everyone in the story are SAPS!
Provocation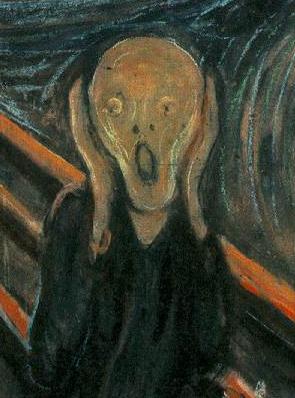 Is the title a bit loaded? Sure it is. It's also reality — a wake-up call. If you don't believe it, feel free to search Google, or Wikipedia for more information. Know what you're doing before responding to such spams — junk mail just about all of us who have been online awhile get nearly every day.
And if any of this is new to you, drop everything and carefully read the entire Spam Primer (the entire site only takes about 20 minutes to read).
Related Page: What could it hurt to just forward a warning you got?
Last, if you're sick of old jokes and dumb hoaxes clogging your inbox, subscribe to This is True and get new entertaining true stories sent once each week by email. Use the subscribe form on this page — it's free!
December 2016 Update
Someone posted a comment to this trying to attract customers: it was a poorly spelled "offer" …of a scam. Of all the pages on this site they could have tried that! Not surprisingly, when I looked up his posting IP address, I found it was registered to …Nigeria.
Related: See this excellent follow-up.
– – –
Bad link? Broken image? Other problem on this page? Use the Help button lower right, and thanks.
This page is an example of my style of "Thought-Provoking Entertainment". This is True is an email newsletter that uses "weird news" as a vehicle to explore the human condition in an entertaining way. If that sounds good, click here to open a subscribe form.
To really support This is True, you're invited to sign up for a subscription to the much-expanded "Premium" edition:
Q: Why would I want to pay more than the minimum rate?
A: To support the publication to help it thrive and stay online: this kind of support means less future need for price increases (and smaller increases when they do happen), which enables more people to upgrade. This option was requested by existing Premium subscribers.