I Really Rolled My Eyes at the poor reporting in the source for a story in this week's issue. Let's start with my version of the story:

Back on the Street Too
A teen girl was alone at home in Tampa, Fla., when she heard the front door being kicked open. She quickly called 911 to summon help, and then quietly slipped out her bedroom window to safety. Hillsborough County Sheriff deputies arrived, including one with a dog, and called for the intruder to come out with his hands up or they'd send in the dog. With no response, a deputy went in with the K9 and quickly found the man hiding in a bathroom; he was apprehended at gunpoint and, presumably, toothpoint. Cody Lee Maund, 28, was arrested. Investigators note that in the past six years, Maund has been arrested 18 times, and convicted of three felonies. (RC/WTVT Tampa) …A happy ending: an intruder charged with burglary of an occupied residence rather than rape and murder.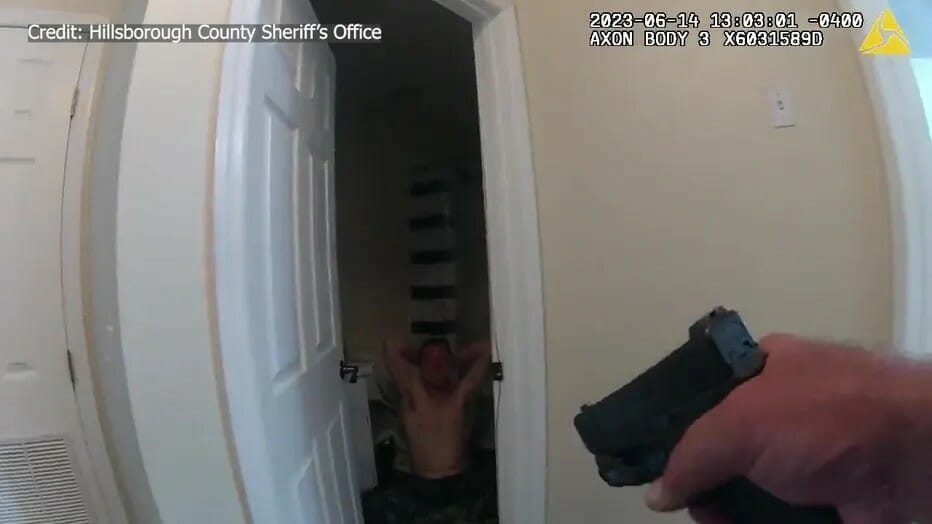 The Problem?
In its first reference, WTVT Tampa identified the suspect as "Cody Lee Maud", and used that surname in two other places. But then I noticed that the caption on his mug shot in the middle of the story said, "Cody Lee Maund mugshot courtesy of the Hillsborough County Sheriff's Office." (emphasis added).
OK, which is it? I had to go to the HCSO's web site, which allows for inmate look-up, and found no entries for "Maud" — but did find that Maund is still in jail, being held on $15,250 bond. It also notes he's a Florida native, and is 6ft tall and 170 lbs.
But Wait, There's More
Then there was this terrific quote: "'She was safe,' Martello said. 'She didn't have any injuries. And, you know, we're very thankful that this started and a different way.'"
In addition to having no clue as to how to parse that last sentence, that's the only reference to "Martello" in the whole article: it never says who s/he is. My guess is, Martello rolled his or her eyes when they saw this "quote."
Sure, everyone makes typos, including me and the other True contributors. But unlike "professional" news organizations like WTVT, True has editors who catch most of them, and an Errata Page where you can report things they didn't. WTVT doesn't have a place to report problems, at least that I can find. I'm thankful for True's editors since they indeed do catch similar errors made in the stories.
I've said it before: news outlets complain that readers are dwindling, yet won't lift a finger to offer them quality reporting that (yup!) actually attracts readers. The news biz sure has changed a lot since I started this gig in 1994.
– – –
Bad link? Broken image? Other problem on this page? Use the Help button lower right, and thanks.
This page is an example of my style of "Thought-Provoking Entertainment". This is True is an email newsletter that uses "weird news" as a vehicle to explore the human condition in an entertaining way. If that sounds good, click here to open a subscribe form.
To really support This is True, you're invited to sign up for a subscription to the much-expanded "Premium" edition:
Q: Why would I want to pay more than the minimum rate?
A: To support the publication to help it thrive and stay online: this kind of support means less future need for price increases (and smaller increases when they do happen), which enables more people to upgrade. This option was requested by existing Premium subscribers.