One of the stories in this week's column is notable for two reasons. One of them is the guy's mug shot.

Influential
I have a confession to make: the mug shot influenced my tagline. I think the tag stands pretty well on its own as a reaction to the story, but I have to say the police photo really adds to it.
While I don't tend to make fun of people's names, sometimes the person in the story is just …well… perfectly named. Some people call such coincidences "namefreaks." I call them "Freaks of Nomenclature."
And you'll get the idea behind both aspects after you read the story. Read it first, before you scroll down to see his photo. Trust me: it's worth it!
– – –
Men's Parts
An 88-year-old woman in Gresham, Ore., confronted an intruder in her home. The man, who wasn't wearing a stitch of clothing, grabbed her and pushed her face-first into a livingroom chair. The unnamed woman took her fate into her own hands: she reached back and grabbed the intruder's "cahoochies" (as Multnomah County Sheriff's Office spokesman Paul McRedmond put it), "giving him a good squeeze." The man "tore free and ran back out the way he had come in," but deputies were nearby and arrested a 46-year-old man on charges of burglary, harassment and indecency. His name: Michael Gordon Dick. (Gresham Outlook) …His eyes are no longer crossed, but it'll be another week before he'll be able to close them.
And the photo, courtesy of the Multnomah County Sheriff's Office: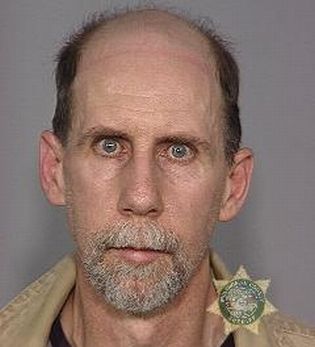 – – –
Bad link? Broken image? Other problem on this page? Use the Help button lower right, and thanks.
This page is an example of my style of "Thought-Provoking Entertainment". This is True is an email newsletter that uses "weird news" as a vehicle to explore the human condition in an entertaining way. If that sounds good, click here to open a subscribe form.
To really support This is True, you're invited to sign up for a subscription to the much-expanded "Premium" edition:
Q: Why would I want to pay more than the minimum rate?
A: To support the publication to help it thrive and stay online: this kind of support means less future need for price increases (and smaller increases when they do happen), which enables more people to upgrade. This option was requested by existing Premium subscribers.