I ran a story in this week's issue in part to provoke — and even though I didn't post it here, there was a lot of thoughtful comment. So OK, I'll post it here to help facilitate the discourse. First, the story, from the 19 June 2011 issue:

The Euphemism Treadmill
The Austin (Texas) Parks Foundation, which sponsors the annual "Keep Austin Weird" festival, shows summer movies in city parks. But they canceled the showing of Napoleon Dynamite because it contained an "offensive word" that "a number of people" objected to. "We didn't recall that this word was used" in the PG-rated film, the Foundation said in its cancellation notice, "and we did not mean to offend anyone." The Foundation refused to say what the word was, but the local newspaper noted it's "not too hard guess what's causing the trouble here" and included it in its report: "retarded". (RC/Austin American Statesman) …If the newspaper is willing to print it, how offensive is it?
The Slippery Slope
The "euphemism treadmill" refers to how some words inevitably march down a "treadmill" path. For example what was called "shell shock" in WWI became "battle fatigue" in WWII, "operational exhaustion" in the Korean war, and "PTSD" in Vietnam.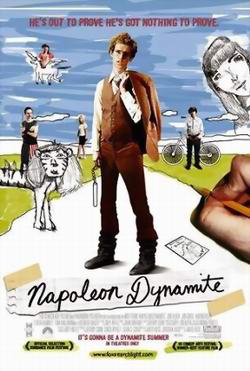 Or how "lame" became "crippled" became "handicapped" became "disabled" became "physically challenged" became "differently abled" — the latter term now going out of favor.
And of course, how medical words like "idiot" and "retarded" became "mentally challenged" then "intellectually disabled" then "special" — and now "special" is going out of favor (isn't that special?!)
Taking It Back
Yes, people use words to hurt others. But I love how gays, for instance, took back such "hurtful" words by embracing "queer" and other perceived pejoratives. Making words like "retarded" and "queer" taboo just gives them more power to hurt. Embracing them takes that hurtful power away.
I, myself, went through three surgeries and a full year of physical therapy (and then several years of waiting) for me to be able to walk without pain after an accident. In the old days, they'd say I'm "partly lame" or "partially crippled."
But to me, "crippled" isn't a physical state, it's a state of mind. And while I may be (as the State of California ruled) 16.5% "permanently disabled," I'm far from "crippled." So yeah, some will bristle a bit when they first read "The Euphemism Treadmill" story, but maybe this will give you some more to chew on before reacting.
(Nods to linguist Steven Pinker for the term.)
- - -
This page is an example of This is True's style of "Thought-Provoking Entertainment". True is a newsletter that uses "weird news" as a vehicle to explore the human condition, and bring up questions about society — in an entertaining way. If you enjoyed this page, consider scrolling up to the top of the page for a free email subscription.
To really support True, sign up for a paid subscription to the much-expanded "Premium" edition:
Q: Why would I want to pay more than the regular rate?
A: To support the publication to help it thrive and stay online, and this kind of support means less future need for price increases (and smaller increases when they do happen), which enables more people to upgrade. This option was requested by existing Premium subscribers.